Recent reviews
Excellent venue good choice of sessions/events, excellent circuit, excellent facilities, and very friendly staff
Neil T - TripAdvisor - July 2022
Extremely Impressed
We had a works Christmas function here in December. I was extremely impressed with all the young staff nothing was any trouble and their attitude was very good to making us feel welcome.

We are going back on the 16th Feb for another blast so look forward to it.

Thanks again great job welldone all!
Gavin Hendry - Google - January 2022
Visited raceworld for the first time today and was very impressed. The track and facilities were great & the staff were super helpful, friendly & attentive; couldn't fault them as they made the experience brilliant. Will definitely be returning!
Natasha H - TripAdvisor - July 2022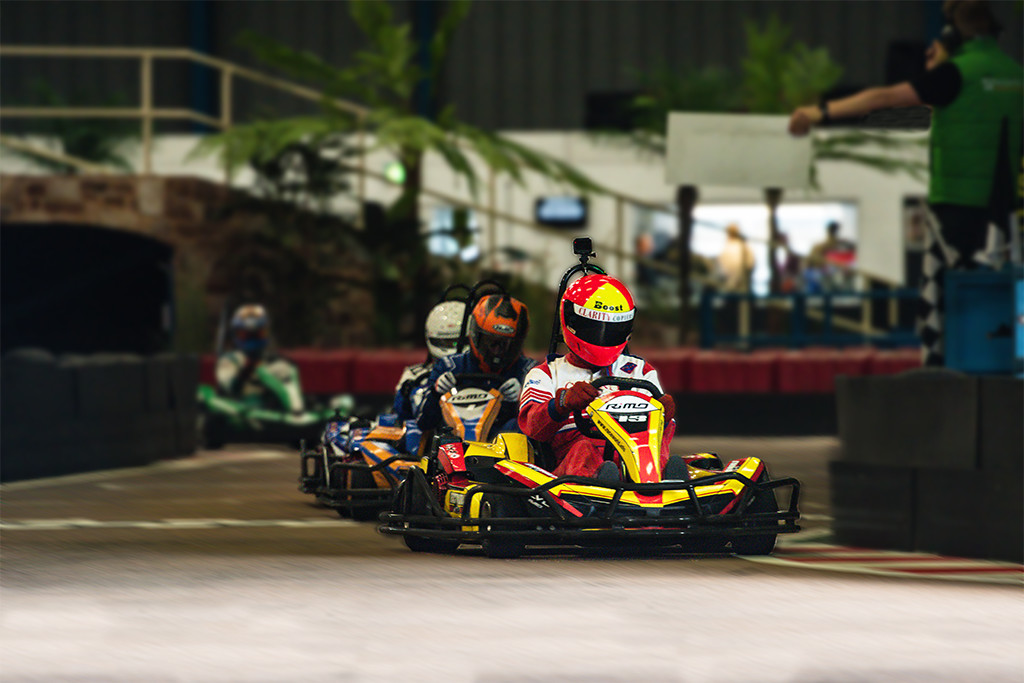 What size is the circuit?
Here at Raceworld Indoor Karting in Exeter, Devon, we provide professional racing equipment on a fast and challenging circuit.
400m circuit
Flyover bridge
State-of-the-art equipment
Conference room
4000 sq ft of presentation and viewing area available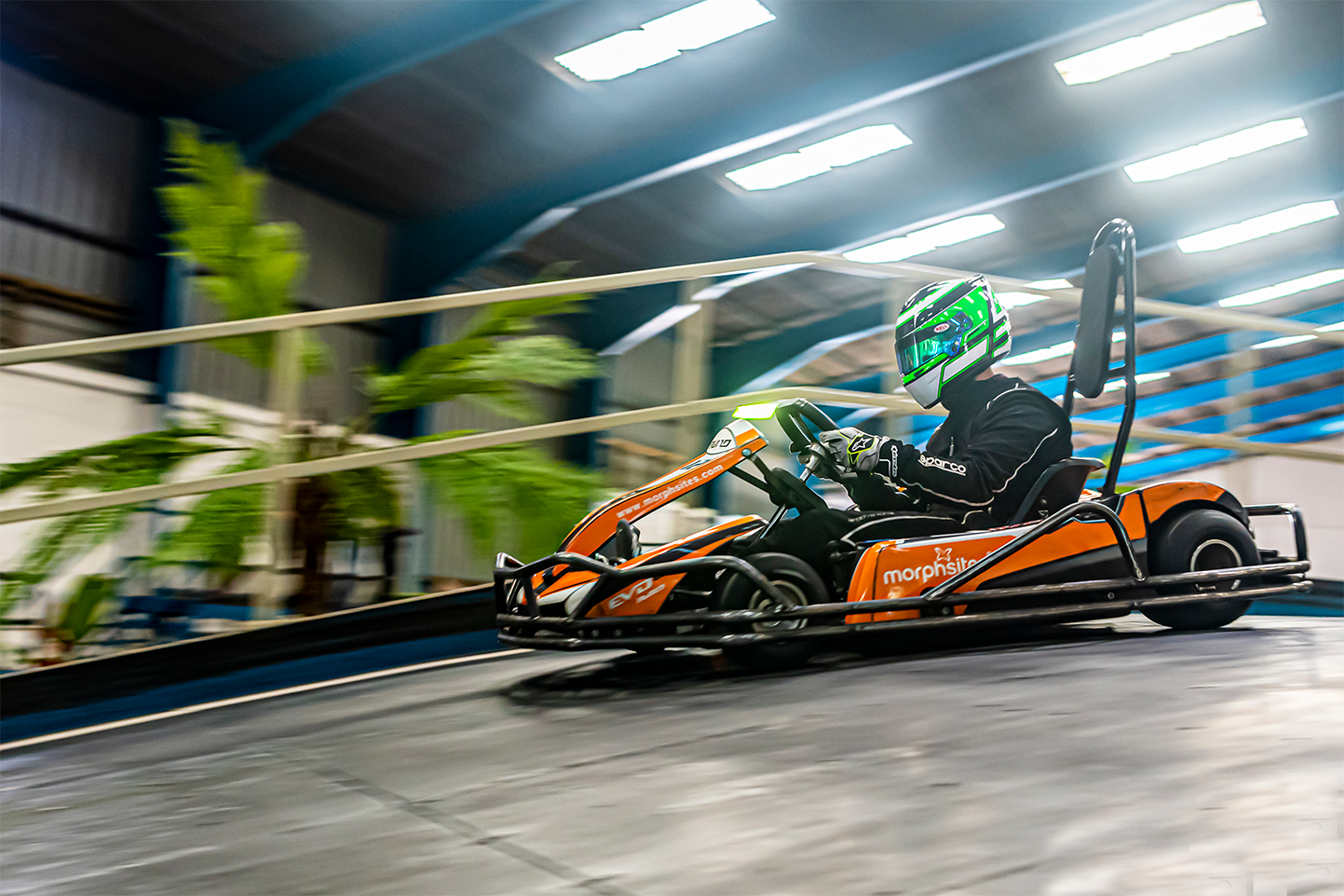 What will I be driving?
Raceworld is suitable for drivers over the age of eleven and with a minimum height of 155cm (5ft 1 inch) tall. These minimum requirements are not a guarantee that you can drive as all drivers must be able to reach the pedals safely and be physically able to turn the steering.
At Raceworld Indoor Karting, Exeter, Devon, we provide professional racing equipment to achieve a fast and challenging experience.
Main Fleet
Our fleet of industry-leading 200cc RiMO EVO 6 karts are capable of reaching speeds of around 40mph.
Cadet kart
For any of our guests who do not meet our minimum height requirements but are aged over eleven years old, we have one cadet kart. This kart has a minimum height limit of 140cm (4ft 7inches) in shoes. However, we only have one of these karts so it is recommended to pre-book this well in advance. For more information, hit the button below to speak to us.
Twin Seater
Our dual-controlled, twin-seater kart, enables guests who may not usually have the opportunity to drive, through disability or lack of confidence, the chance to experience the thrills of racing. One of our highly-trained instructors will take you on the drive of your life and where possible hand over the controls. The minimum age for the Twin-Seater is 7.
We also use our twin-seater kart, along with helmet communications, to run bespoke driver training packages.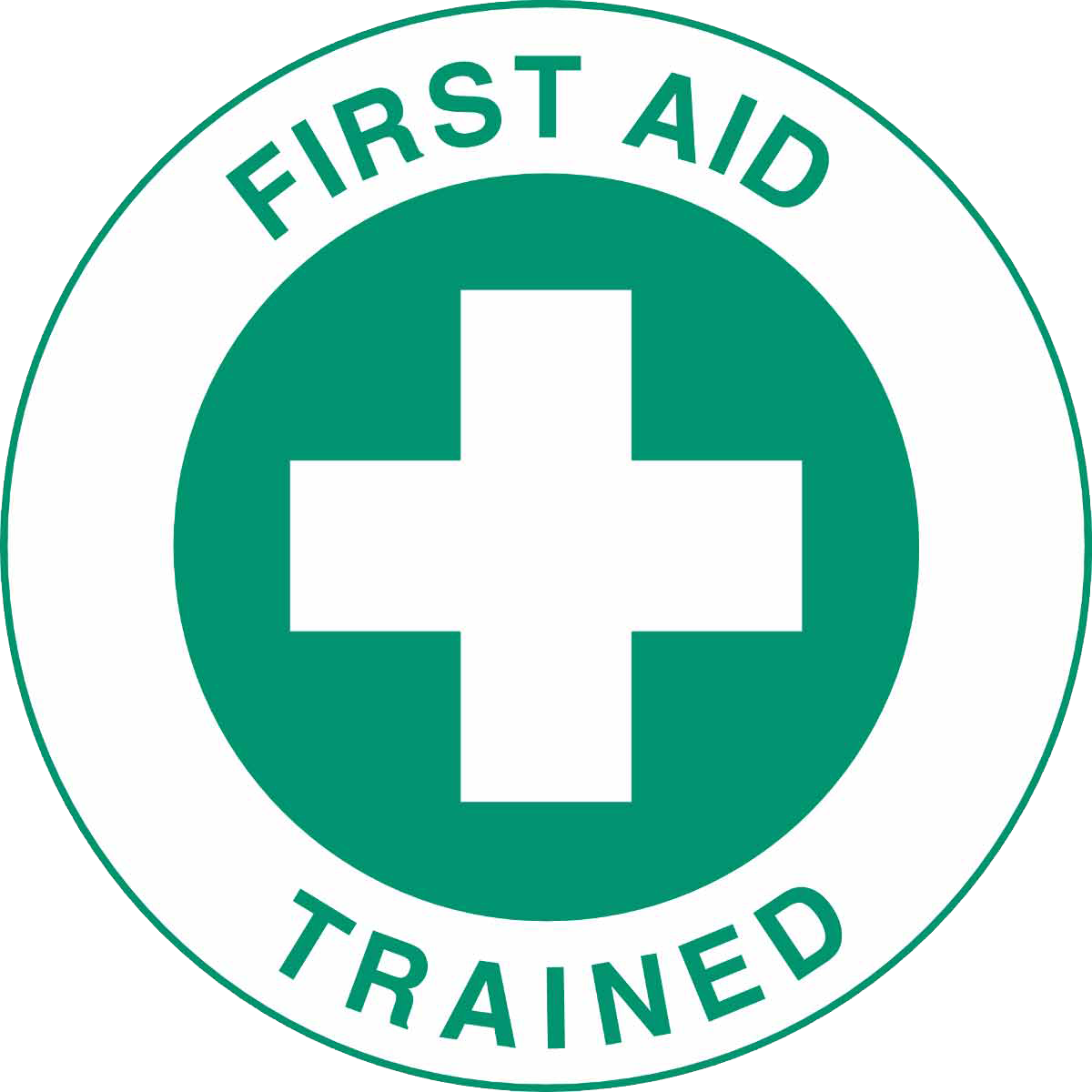 Your safety is at the heart of what we do!
Our employees undertake first aid training every year to ensure you are in safe hands whilst visiting our circuit.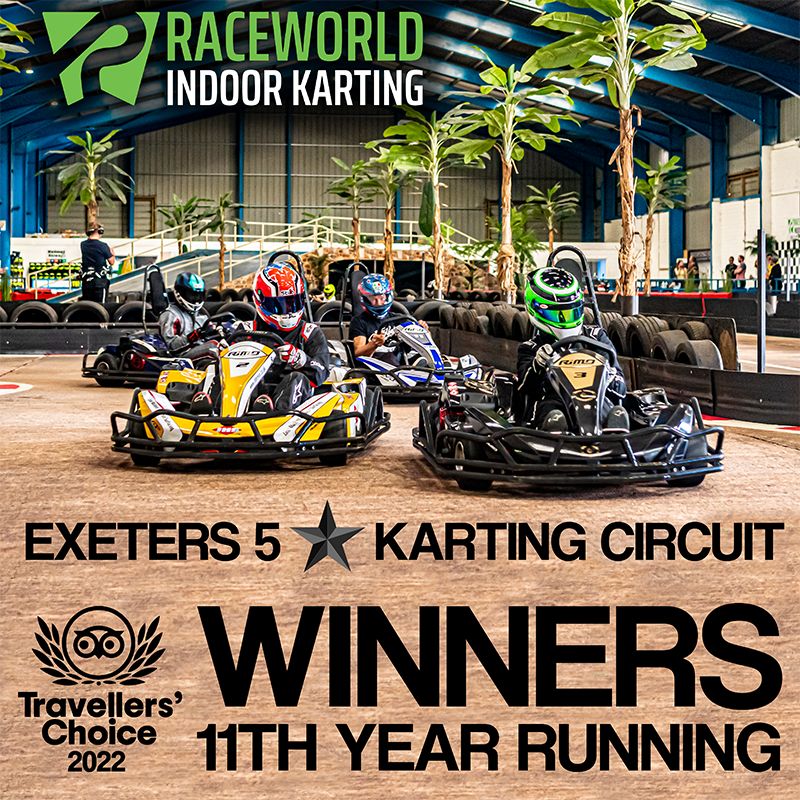 TripAdvisor Travellers Choice Award
Raceworld has held this prestigious award for 11 years running.
The Travellers' Choice Awards recognise the best in tourism and hospitality, according to those who matter most: YOU!
This puts us in the top 10% of businesses worldwide based on the reviews of our amazing guests over the last twelve months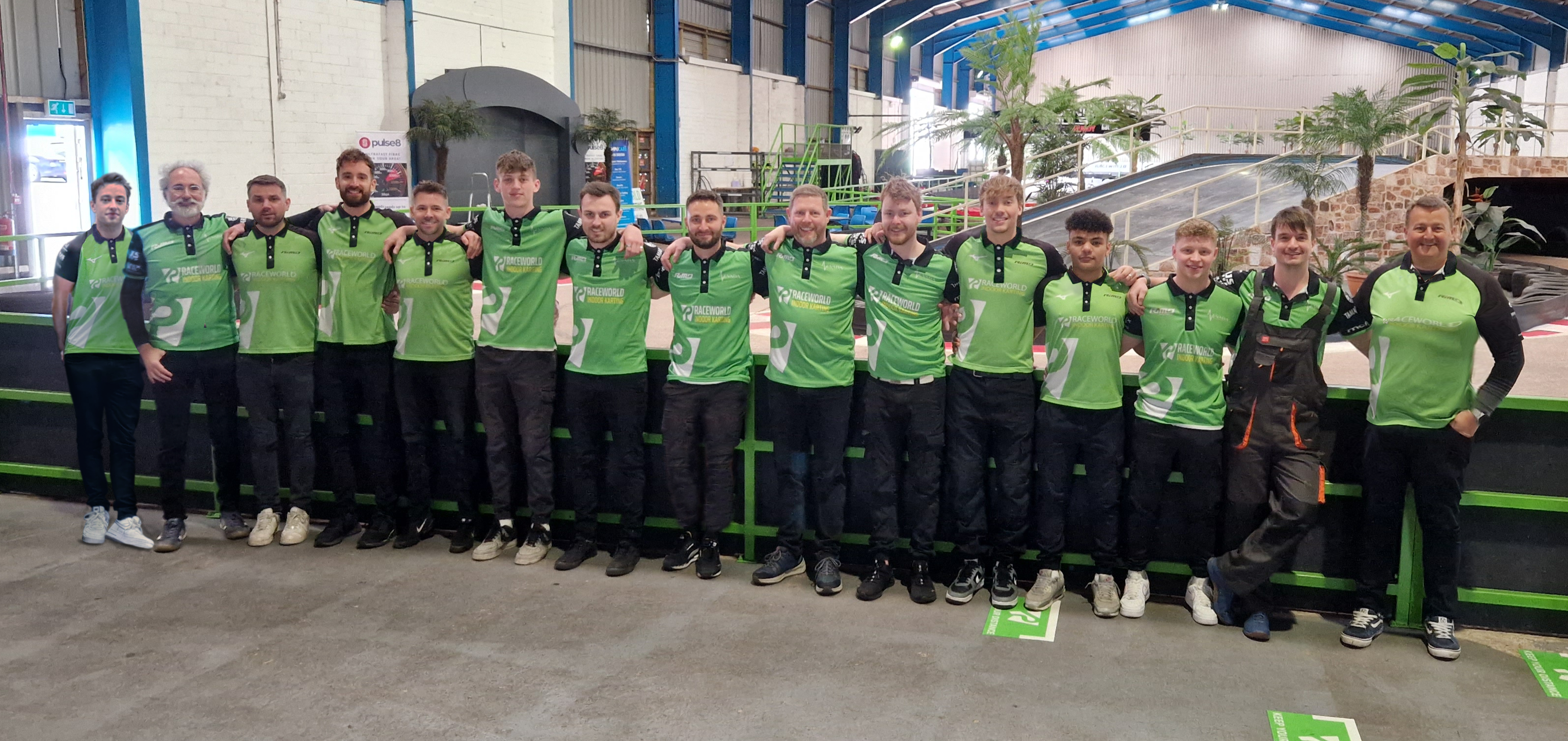 We are ready to help
All of Raceworld's friendly team are passionate about motorsport and delivering the highest quality karting experience.
Take a moment to meet the team who will be looking after you whilst you are with us.