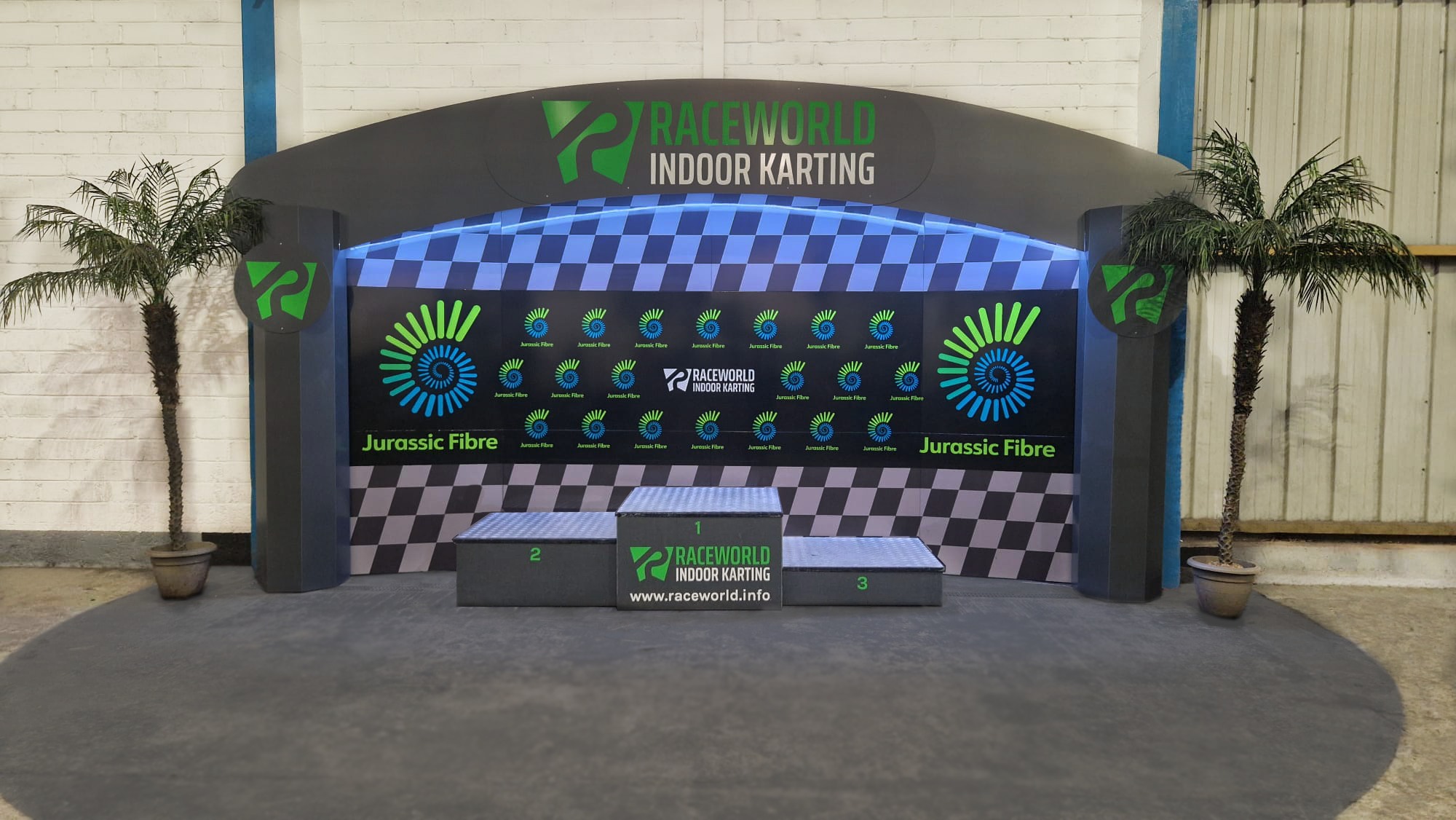 jurassic fibre
Jurassic Fibre provides ultra-fast full-fibre broadband to communities across Cornwall, Devon, Dorset and Somerset. Founded in 2018, the company is undertaking an ambitious roll-out to homes and businesses, across the South West and is rapidly becoming one of the fastest-growing companies in the region, employing over 460 people at its new headquarters in Exeter.
Jurassic Fibre has achieved 85% 5-star reviews on Trustpilot with an overall rating of 4.6, reflecting its drive to provide not only ultra-fast broadband but excellent customer service.
Jurassic Fibre are excited to be the podium sponsor at Raceworld Karting and we look forward to seeing all the winner pictures throughout the year and being able to offer customers and colleagues ultra-fast experiences around the track! Don't forget to tag us in your photos!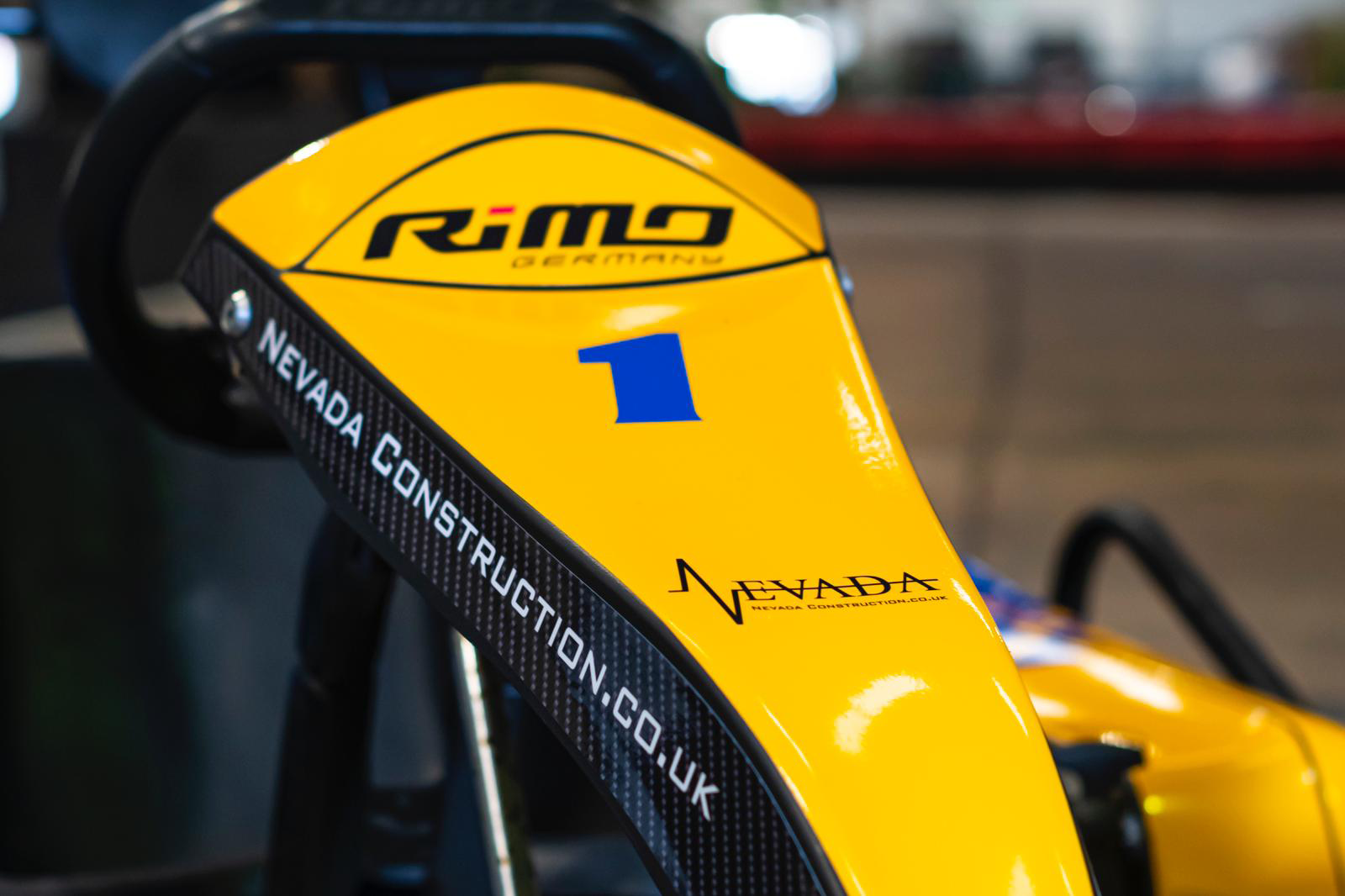 nevada construction ltd
Nevada Construction Ltd specialises in New Builds and Refurbishments in the Education, Healthcare, Historic and Public Sectors. Located near Exeter in the heart of Devon they offer comprehensive construction services within Devon and our surrounding counties.
Established in 2010 the company has maintained generous growth year on year. It has become renowned for being a very competent contractor who is able to work in challenging environments and timescale pressures and competes against much larger national companies in our local region.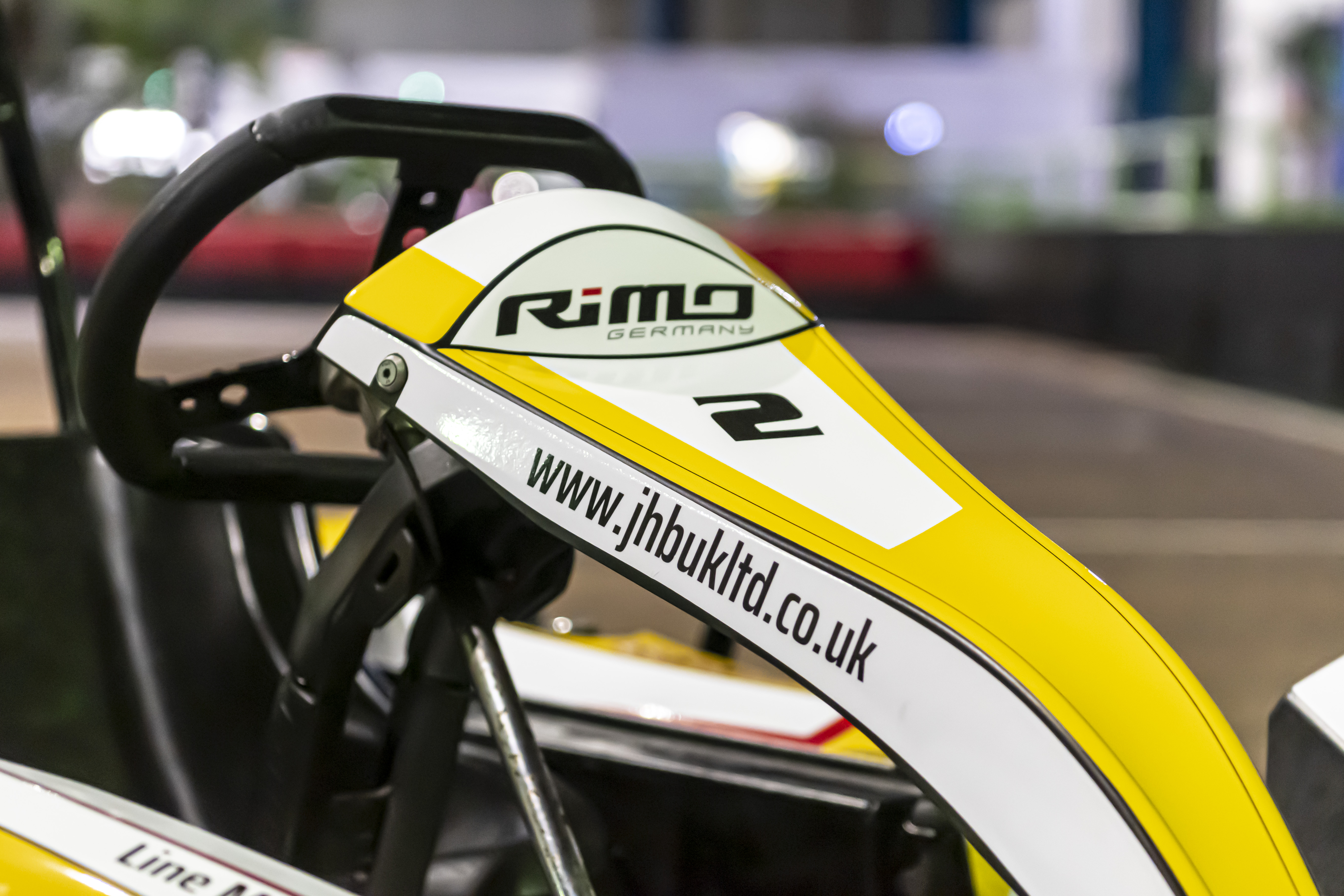 JHB UK Ltd
JHB UK LTD is the proud sponsor of kart number 2. They were the company Raceworld trusted to upgrade our circuit back in January 2020. Trading since 2006, JHB UK Ltd offer a range of services including; resin bound, rubber crumb safety services and artificial grass.
As we all know the UK went into a national lockdown in March 2020 and as such Raceworld were offered flexible payment terms at a time of no income. This flexibility is typical of JHB UK Ltd.'s excellent customer experience. From the initial consultation through to delivering on their promises, JHB resin solutions were on budget and on time and as such Raceworld has no hesitation in recommending them for your commercial needs.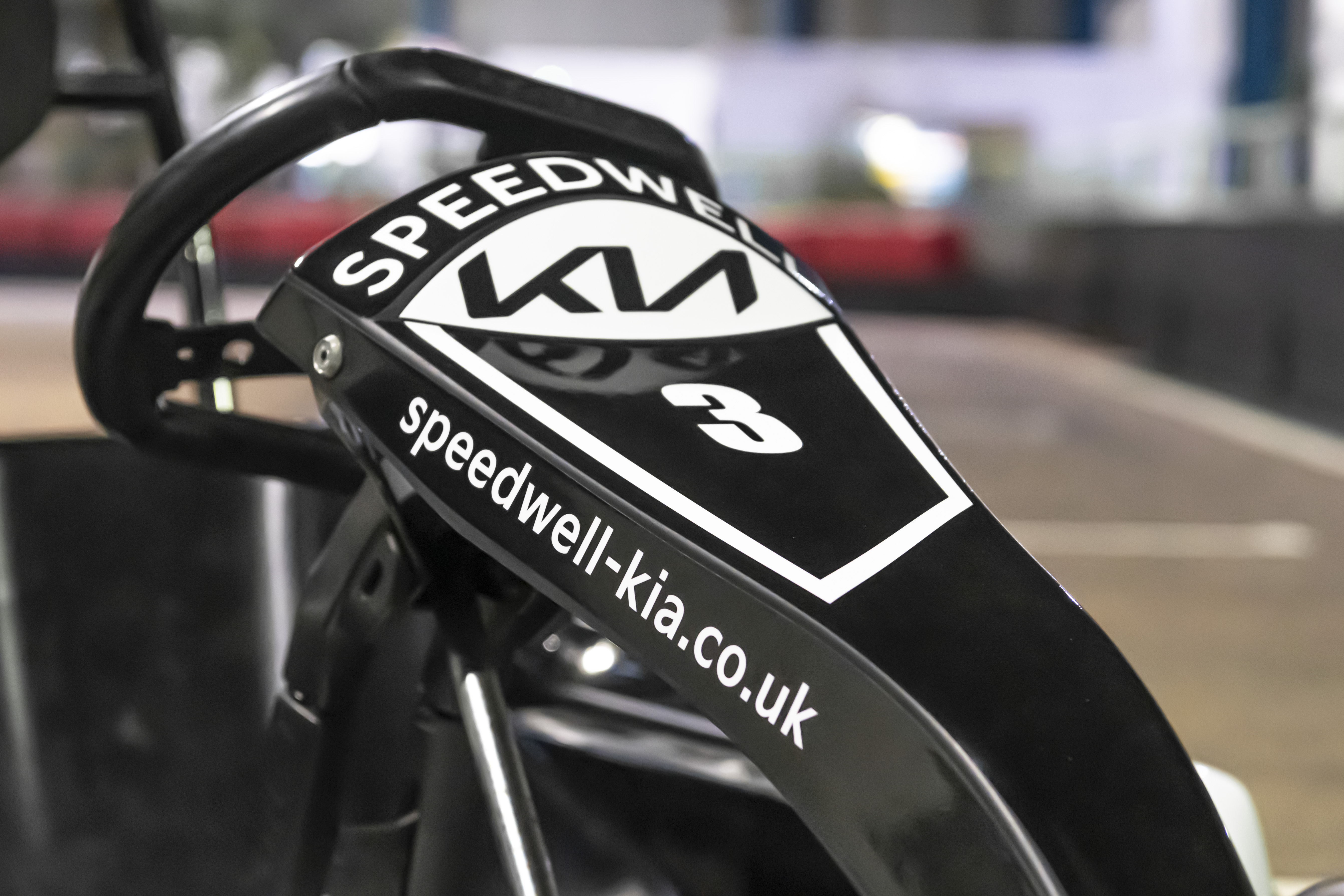 speedwell kia
A message from Richard Bates - Corporate Sales Manager
"We are really looking forward to working with Raceworld Karting, we've got some exciting stuff lined up for our employees and customers in 2023!
Exeter-based Speedwell Kia would like to welcome you to our brand-new state-of-the-art showroom on the Marsh Barton estate. Now the official Kia dealership for Exeter and the surrounding area, we have a huge display of our award-winning range of new cars.
The choice is abundant with a large range of Kia Approved used cars available to view onsite and a team of friendly customer-focused staff ready to show you around. We are confident you will find something that meets your requirements.
Local businesses have their own dedicated corporate department ready to offer funding advice, whilst ensuring you have access to the most competitive business finance options on the market.
Relax with a hot or cold drink in our comfortable customer waiting area. An ideal opportunity to catch up on those emails or enjoy a good book while our Kia-trained technicians and service staff look after you and your car."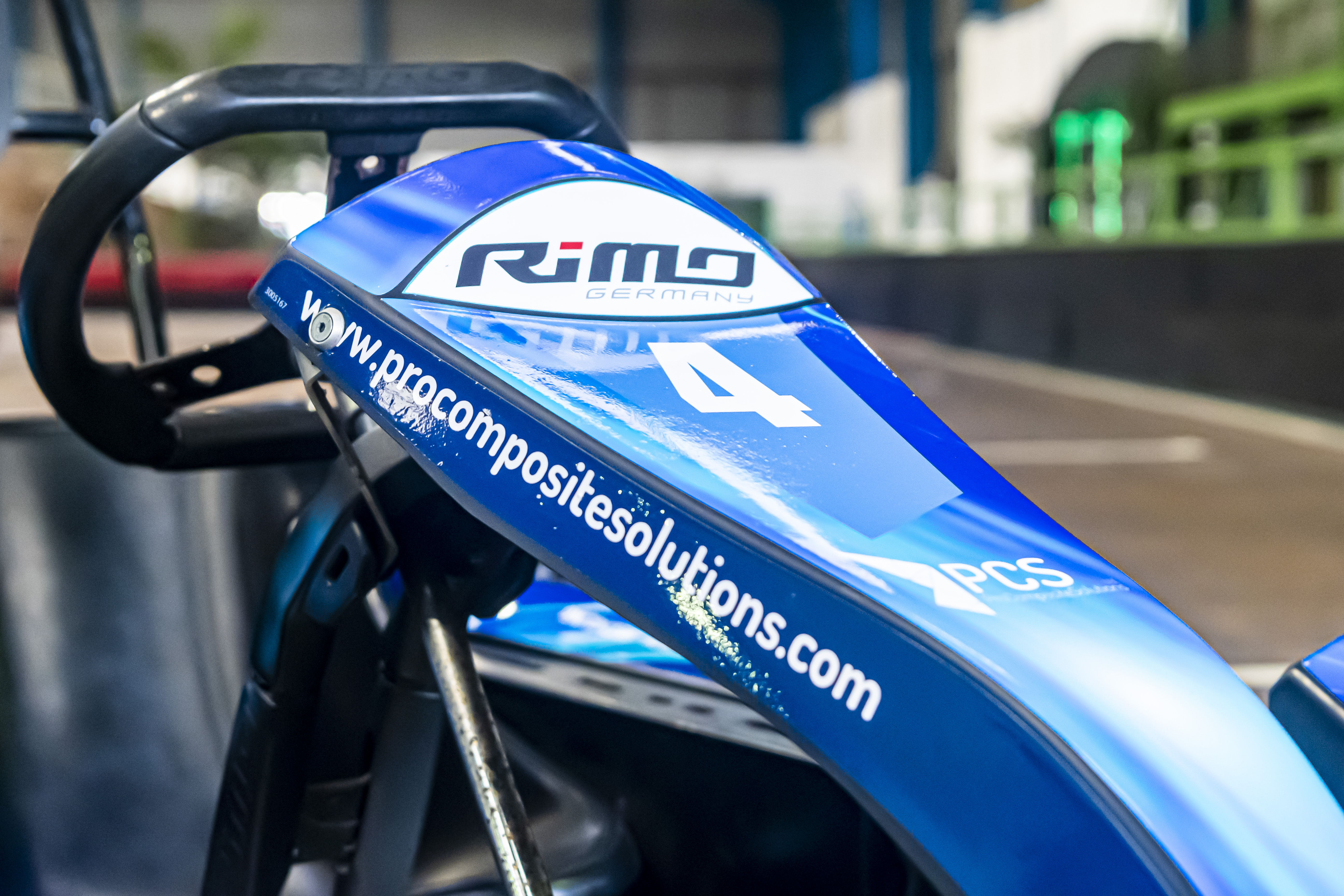 Pro Composite Solutions LTD
Supported by 15 year's industry experience, Pro Composit Solutions Ltd offer a specialist service in the supply of tailored machinery and a wide range of specialist materials.
As experts specialising in the Architectural Aluminium space working closely with exclusive partners to ensure your requirements are met with ease. From Architects seeking specialist solutions for coatings and finishes to guidance on fire safety and building regulations, they have the knowledge to assist.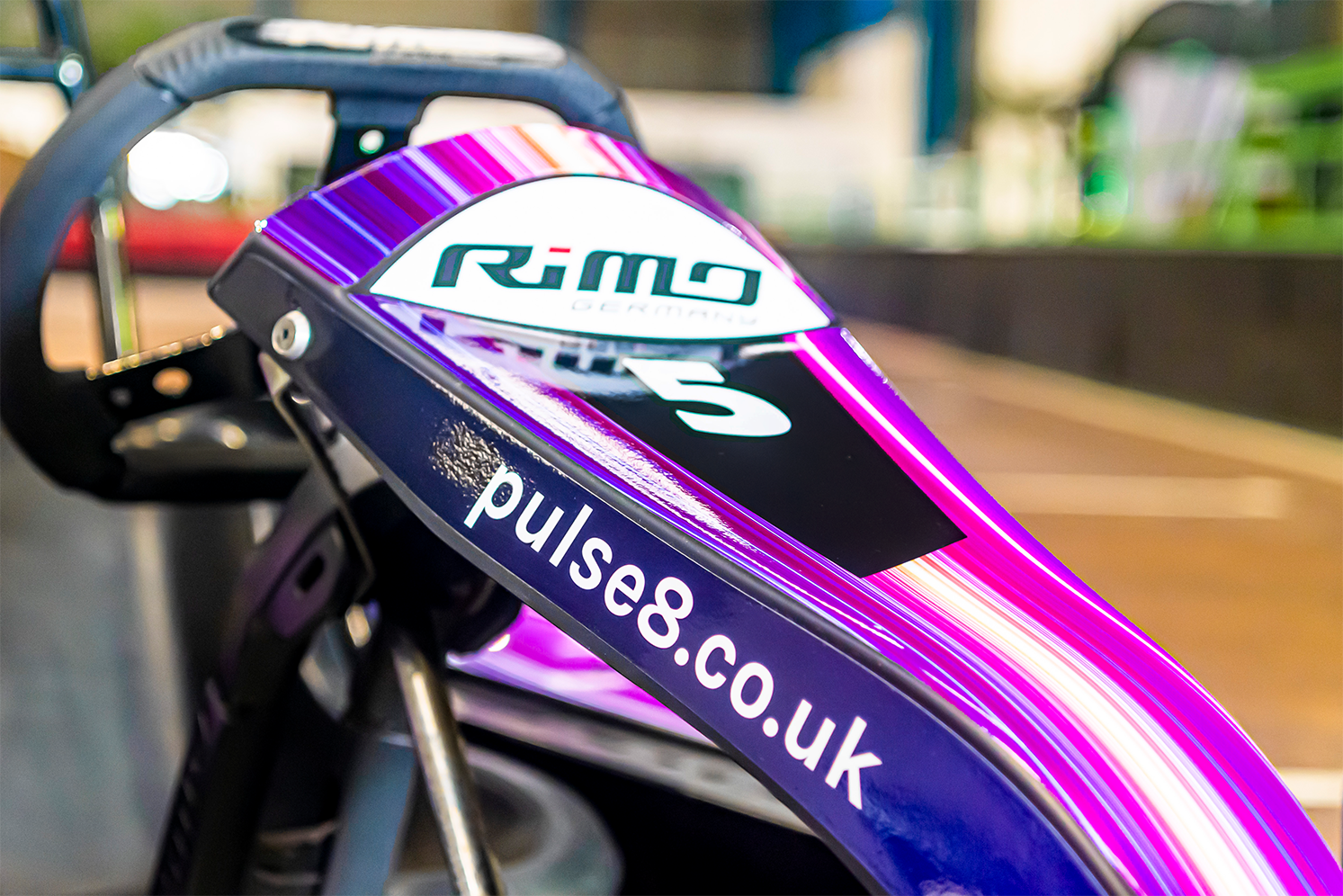 Pulse 8
Raceworld Ltd has been working with Pulse 8 for a number of years and they have always proved themselves to be efficient, reliable and have a real 'can do' attitude.
If you are in the market for an IT partner, why not ask them how they can help your business?
Phone Systems
Web Hosting & Domains
Apps & Web
Internet Connectivity
Data Networks & IT Support
Energy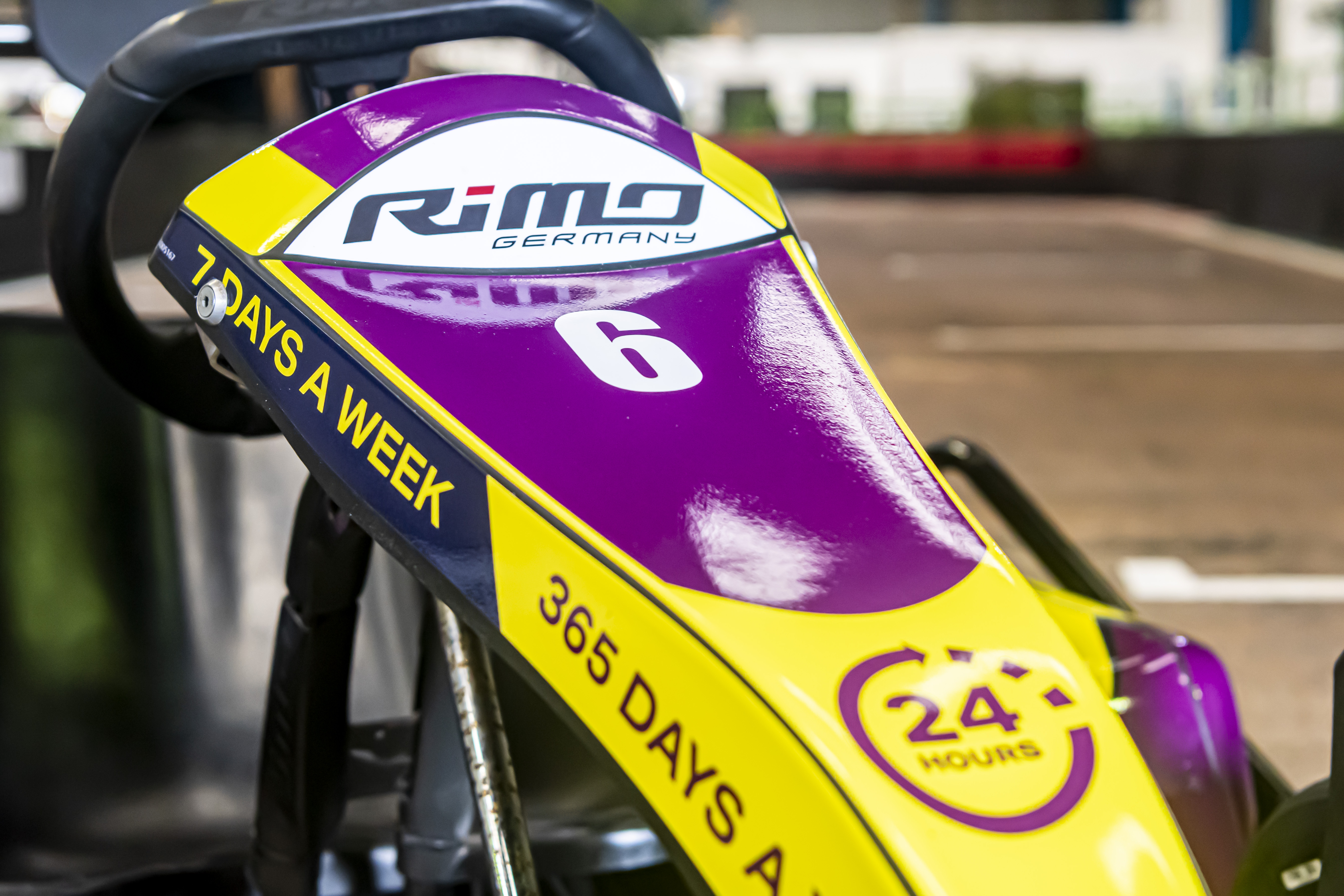 Newham Stores - Exeter
Newham Stores is a licensed convenience store based in South Street, Exeter. They are the only convenience store in the city centre area to open 24 hours a day, 7 days a week and 365 days a year.
Working with local and national suppliers, they also stock the 'Premier' branded products synonymous with price-marked value in-store.
A message from Ross Newham -
"I have been a customer at Raceworld for the last couple of years, and really appreciate the 'father and son' time it gives me. I live locally to Raceworld and have two children, Adam and Jessica. The former is a keen karter too, often just pipping me to record lap times, approaching the mid 27 seconds now.
I'm now happily in a position where I can take up this kart sponsorship and give back to what I consider a fantastic local business with very keen, happy staff - a testament to the management structure."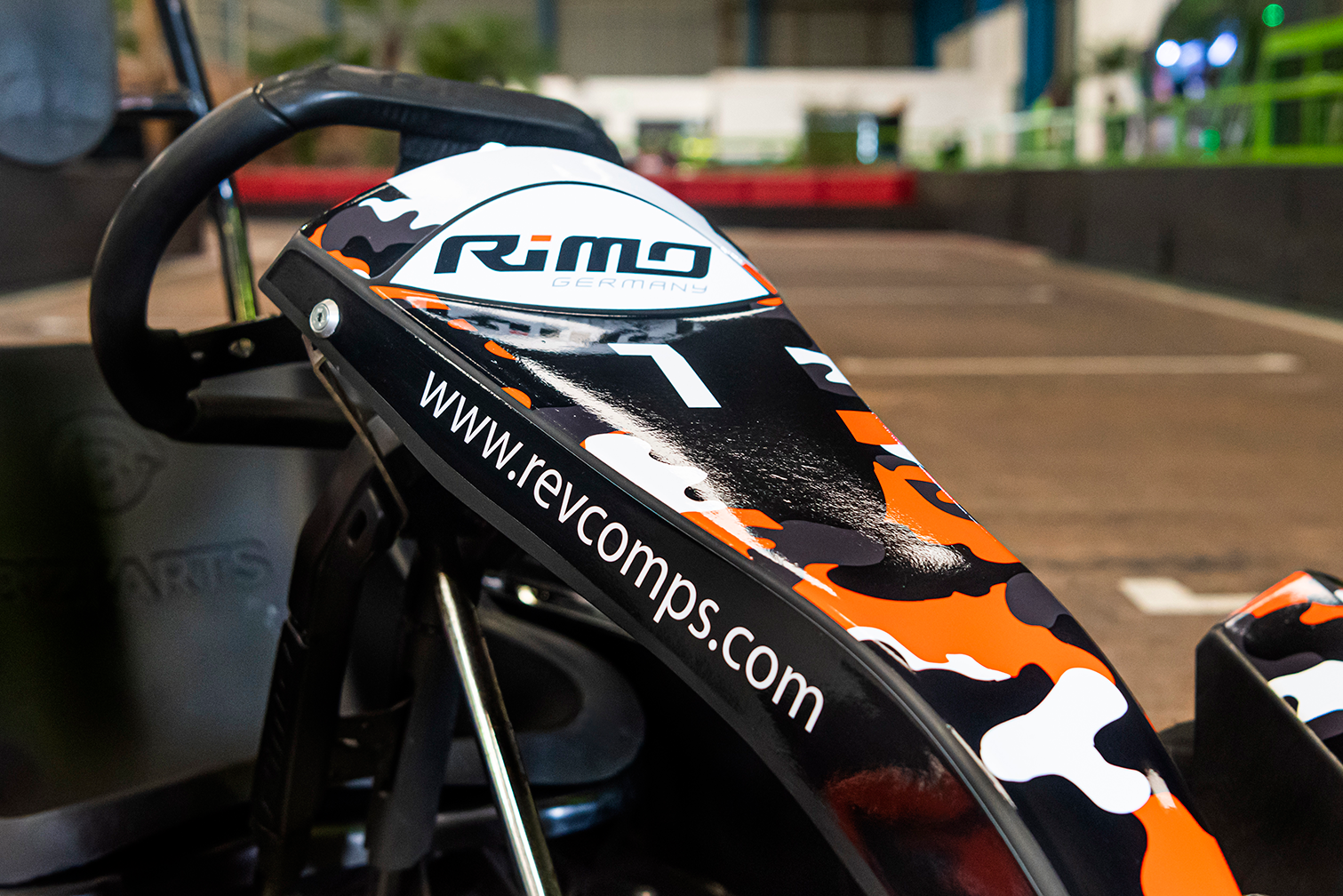 RevComps
Rev Comps is one of the UK's largest competition websites, with at least 2 draws every week. Their fixed odd competitions offer a fantastic chance of winning a car, bike, van, motorhome, camper, watch and much more.
They guarantee to draw all prizes on offer and all prizes are drawn within 1 week or less of being launched (some sell out the same day). They also make weekly donations to charities from the profits made, spreading a bit of good luck to those that really need it.
A local family-run business based in Devon and with over 50 years of combined experience in retail, online retail and customer service you're in safe hands when you play with us.
WE REV IT – YOU WIN IT
LOVE YOU BYE!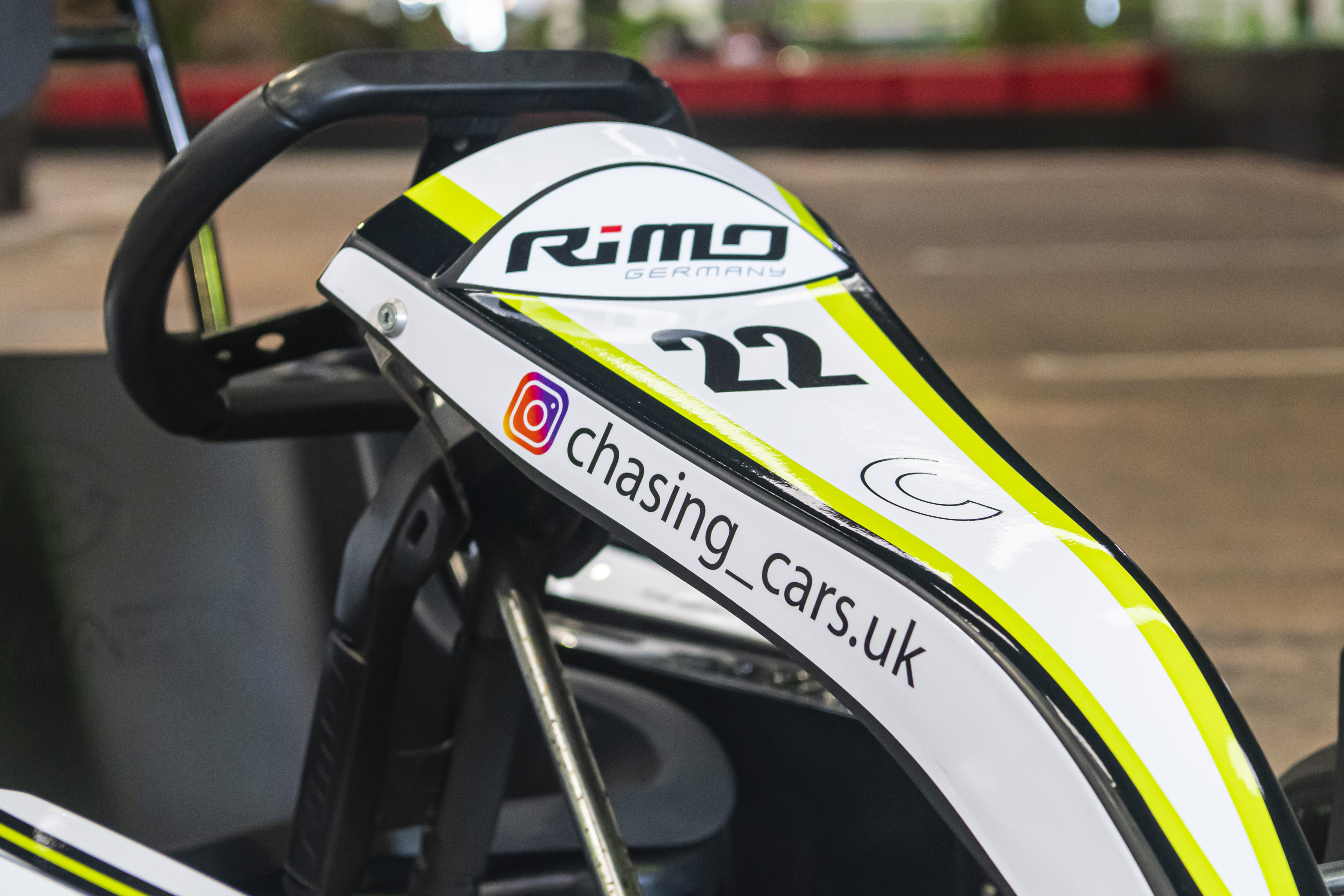 Chasing Cars
@chasing_cars.uk is a platform to share, promote and encourage car, motorbike, and motorsport content to the automotive world and beyond. Chasing Cars mainly uses Instagram for its posts but can also be found on Facebook, YouTube and TikTok.
The brand partners with a select few companies, sports stars and motorsport teams for sponsorship and charity opportunities. Our page mainly follows our lives in the automotive world, events we visit and drives we go on but also related content with our partners. We also run a number of competitions to win tickets for Car Events, Motorsport tickets, Kart Credit and merchandise.
To win monthly Kart Credit and merchandise simply follow us, post a photo of yourself with our kart, and don't forget to tag @chasing_cars.uk and wait for the winner to be announced!
If you want to go fast, go alone. If you want to go far, go together.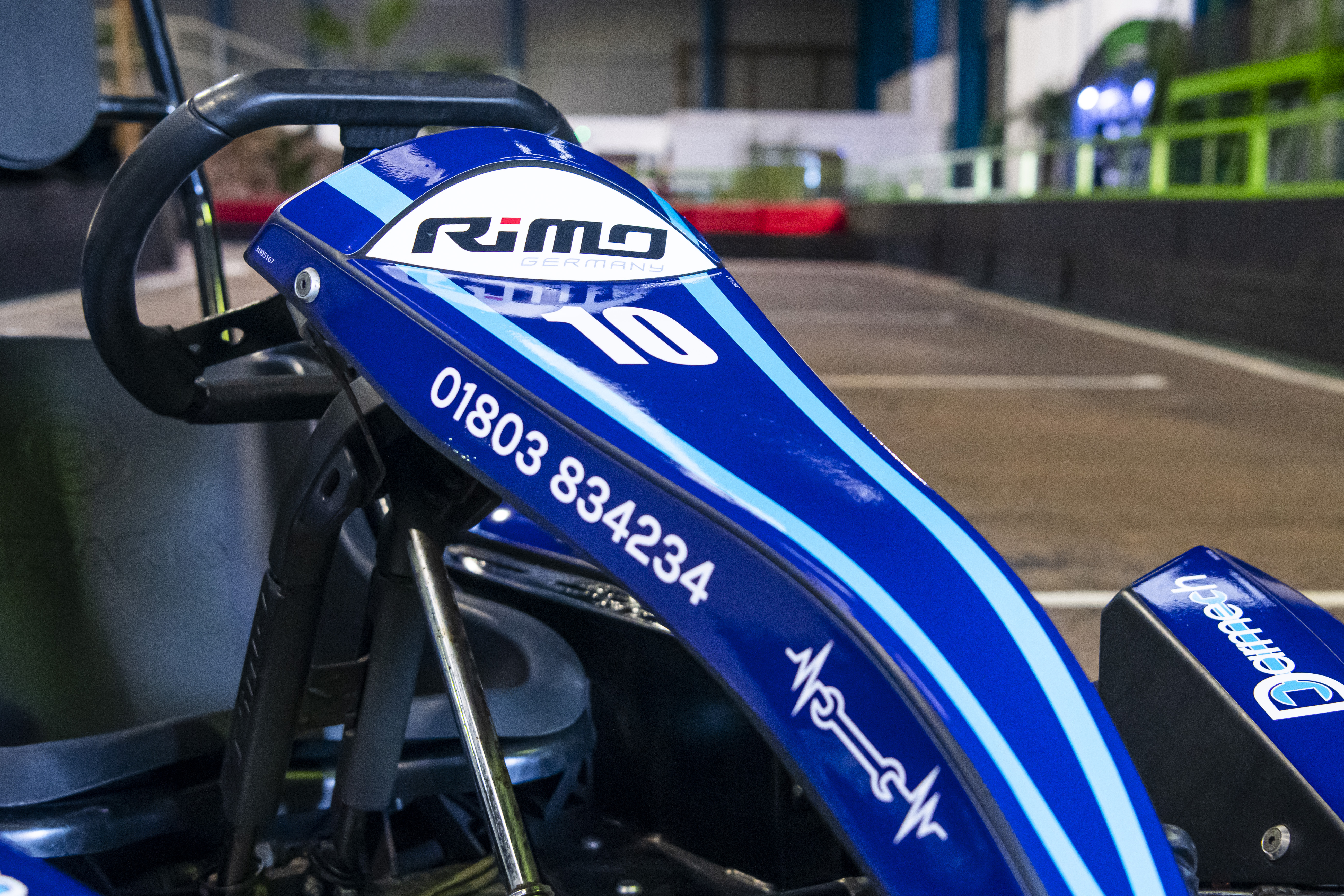 darmech
Darmech is a family run vehicle repair and MOT station based in Dartmouth, Devon for cars, motorcycles, quads and even the odd three-wheeler. Established in 1980 by Paul Darby and his son who joined him in 1982, moving to their present premises in 1983.
We are a friendly garage that offers the most competitive quotes and above all an honest job. Why not come and sit in our cosy waiting room with a cup of coffee whilst having your vehicle tested.
We are proud to be a sponsor at Raceworld and have the opportunity to have our company branding on one of their karts. We look forward to many more years of working together.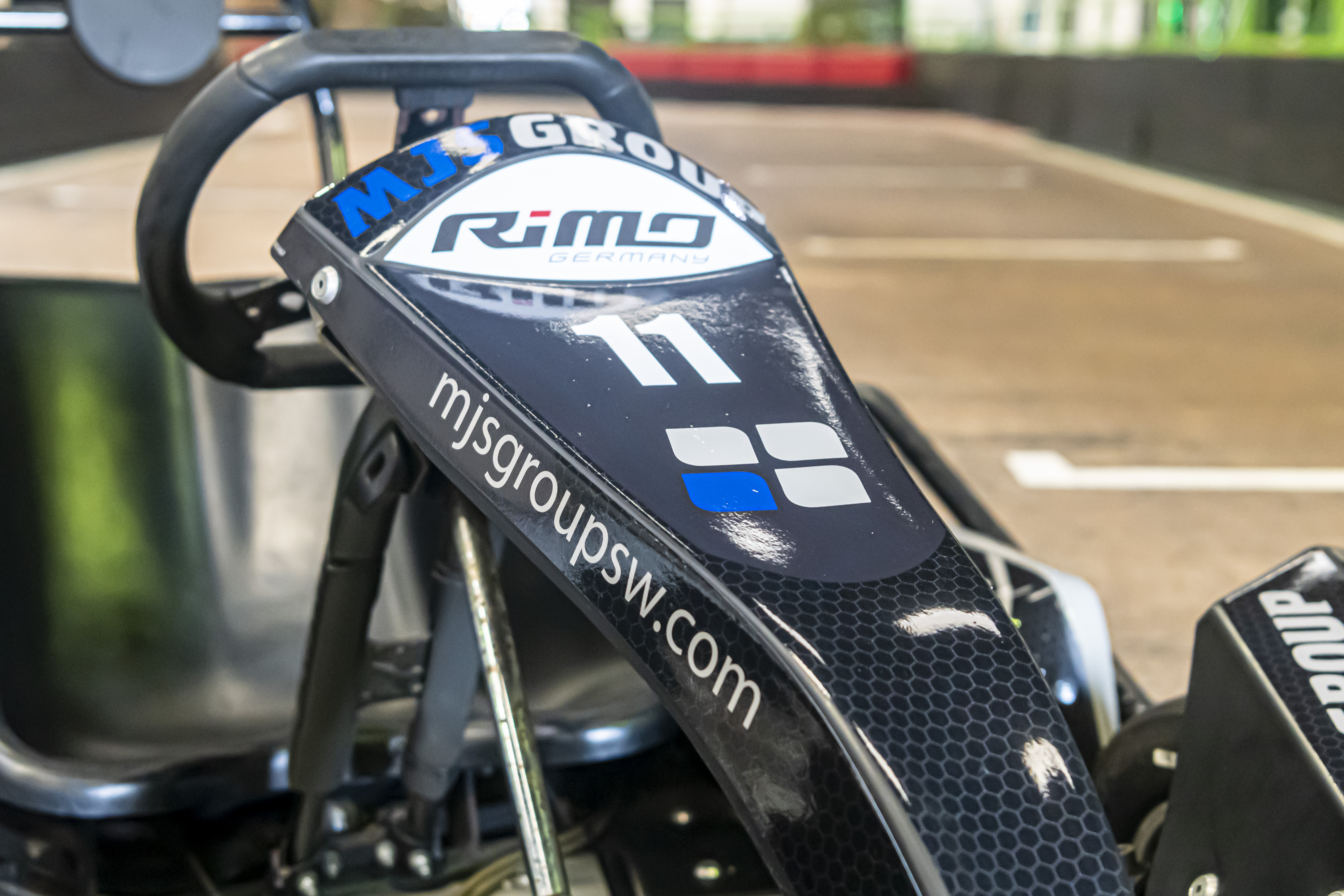 MJS Group
The directors at MJS Group are avid motorsport fans, supporting both amateur and professional sports teams within motorbike and car racing. The company itself is in the construction industry with multi-trade services; carpentry, drylining, decoration, ceramic tiling, rendering and floor screening.
MJS Group have been in business for over 45 years becoming a well-established and reputable firm, making us one of the largest in the region working on newbuild housing developments across the South West, from Bristol down to Cornwall. MJS Group also invest heavily in apprenticeships across all of our trades and has a 12-month continuous recruitment drive with this.
The trades interlinked through our management and office-based staff provide an efficient way of building homes with our clients. The current board of directors have grown the business over the last 5 years to where it is today and they plan for continued and sustained growth over the next 5 years.
It is very much, GO! GO! GO!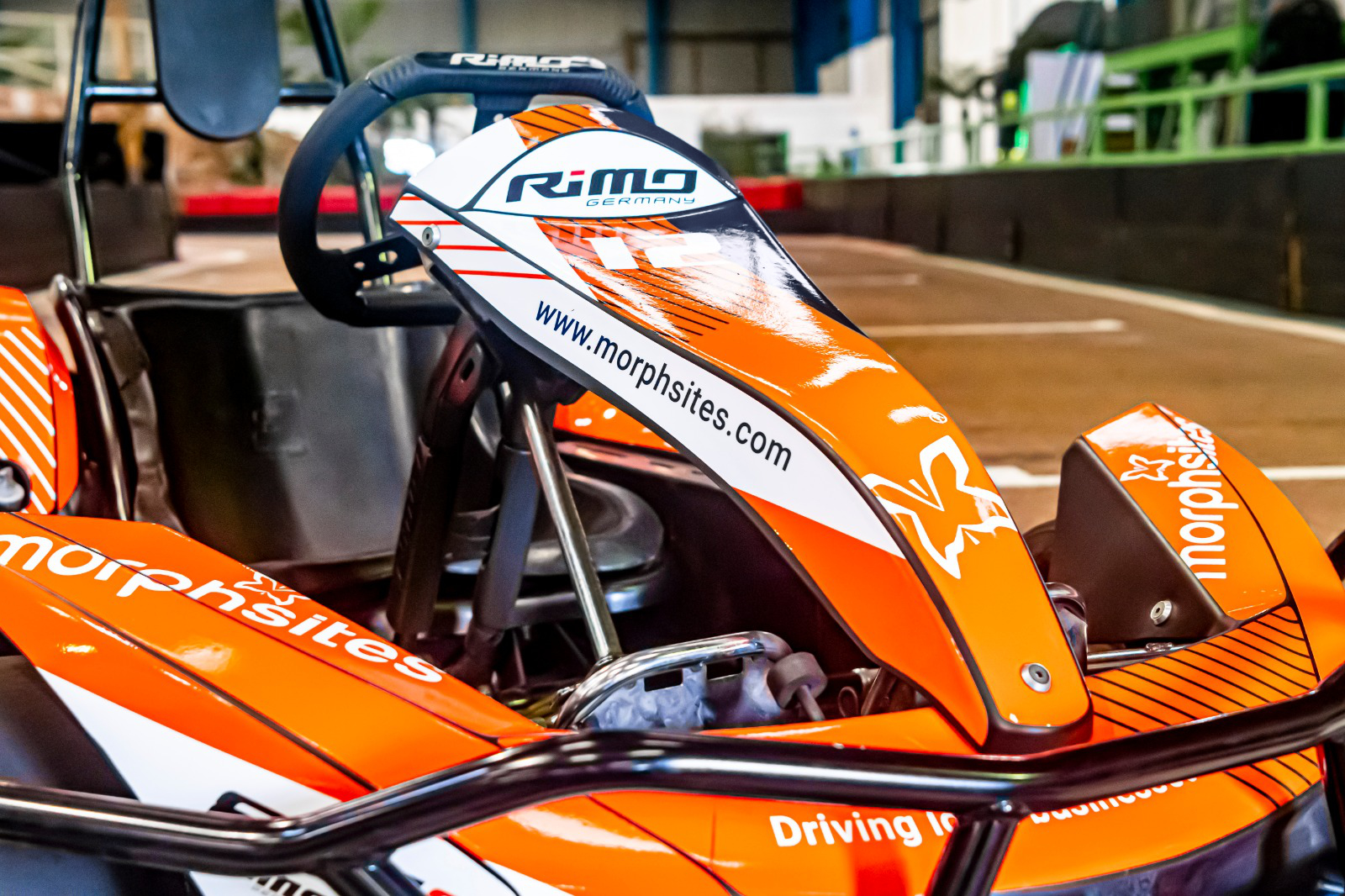 morphsites
morphsites is special to us because not only do they sponsor one of our karts, but they also designed and created our exciting website equipped with a user-friendly calendar system. morphsites listened to our aspirations and captured the excitement we want you to experience at our circuit, infusing energy into every page of our website.
Being local to the community, morphsites were passionate about helping our business, especially over the last few years of the pandemic. morphsites followed our instructions perfectly, kept within budget, and delivered on time.
If you want your business transformed from ordinary to extraordinary, we highly recommend giving morphsites a call: 01460 984284
Web development
E-commerce
Web integrations
Web design
Graphic design
Branding
Video creation
Digital marketing
SEO
Copywriting
Hosting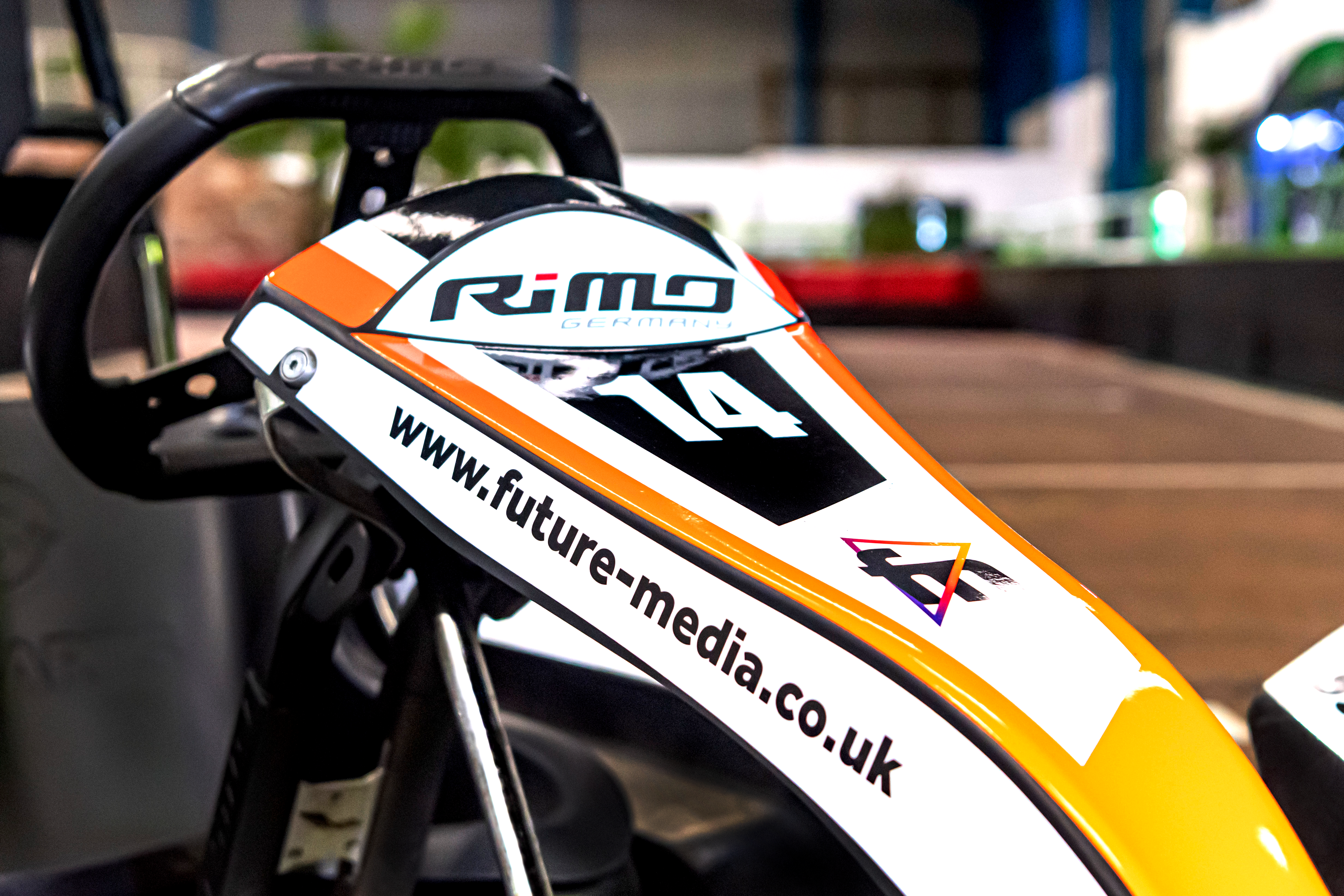 Future media
Future Media are a premier entertainment company based in the South West, providing the UK with Entertainment, Sound and Light for the Nightlife Industry, Weddings and Events. From DJs and Acoustic Acts to Saxophonists and Live Bands – we've got you covered.
We work with a number of corporate clients and venues, where we pride ourselves on providing the best entertainment regardless of the event or occasion.