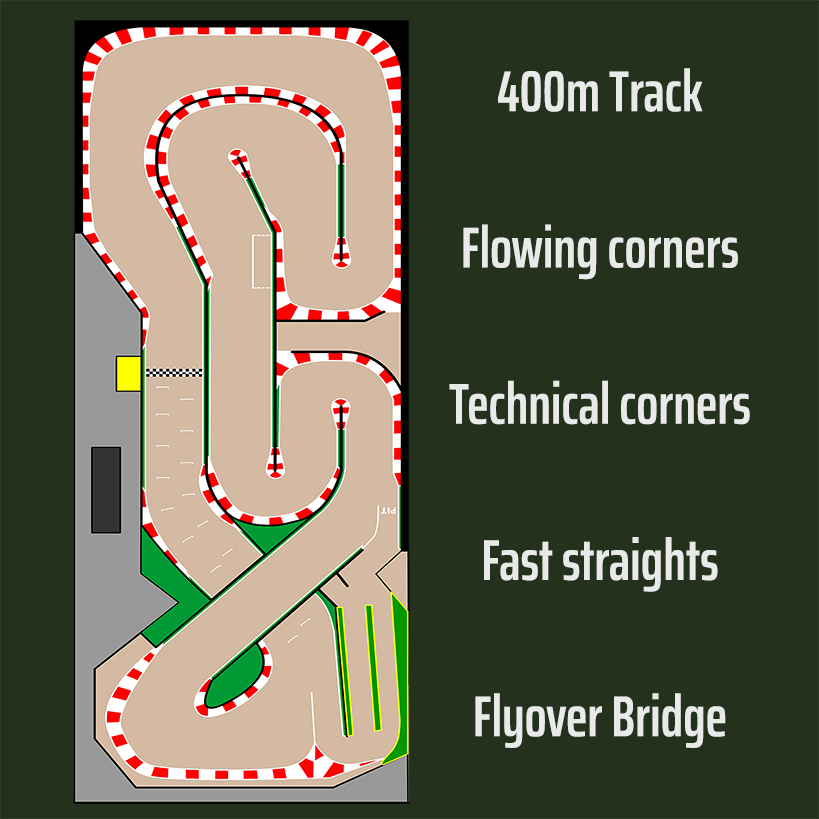 Circuit Layout
Raceworld Ltd has been trading since 1994. Our aim is simple: provide a fast, fun and safe environment to create special memories.
We have designed a 400m indoor circuit that is accessible to complete novices as well as being highly challenging for our regular drivers.
The circuit consists of fast straights, flowing corners, technical corners, and a flyover bridge.
What a place!
Amazing track and can't fault the staff. Can't recommend enough and will definitely be going again. 10/10
Ant Cooney - Facebook - June 2022
Our family of 5 (3 adults, a 15 year old and 17 year old) visited Race World for my son's 15th birthday. Everything was super organised right from the first phone call to ask which session was most appropriate for our group. We did a Grand Prix session consisting of 10 mins practice, 10 mins qualifying and a 20 lap race which was perfect for our family. The briefings sessions between the race sessions provided great tips to improve your lap times. Safety was taken extremely seriously. A very professionally run operation which I would recommend and would certainly visit again in the future.
CLW35 - TripAdvisor - April 2022
A well set up outfit
with good safety systems in place and a great track that's fun for a beginner yet demanding fit the more experienced racer…well worth a visit
Chris Horlock - Facebook - April 2022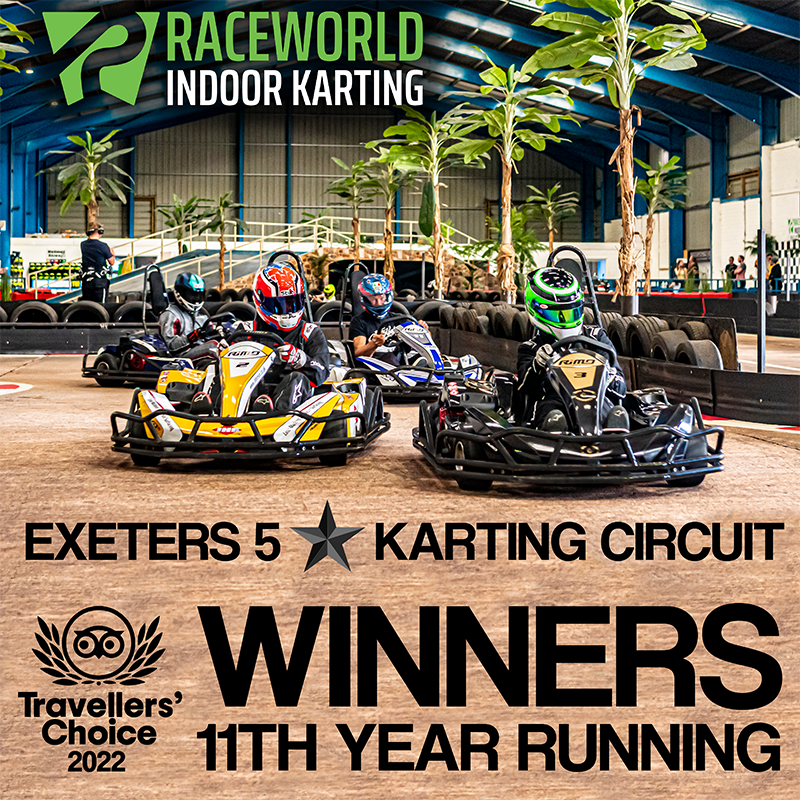 TripAdvisor Travellers Choice Award
Raceworld has held this prestigious award for 11 years running.
The Travellers' Choice Awards recognise the best in tourism and hospitality, according to those who matter most: YOU!
This puts us in the top 10% of businesses worldwide based on the reviews of our amazing guests over the last twelve months.