Our Karts
We provide professional racing equipment to give you both a fast and a challenging racing experience.
Read more +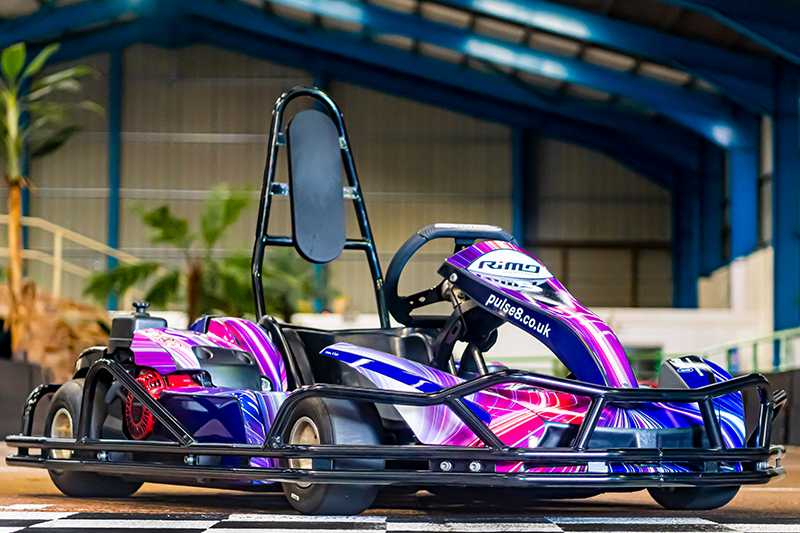 200cc RiMO Karts
At Raceworld Karting, Exeter we provide professional racing equipment to achieve a fast and challenging experience.
Our fleet of race-prepared 200cc RiMO EVO 6 karts are capable of reaching speeds of around 40mph.
The karts are simple to drive - right foot to accelerate, left foot to brake and of course the steering wheel to steer.
Our friendly instructors are on hand to give you advice to help you achieve the best experience.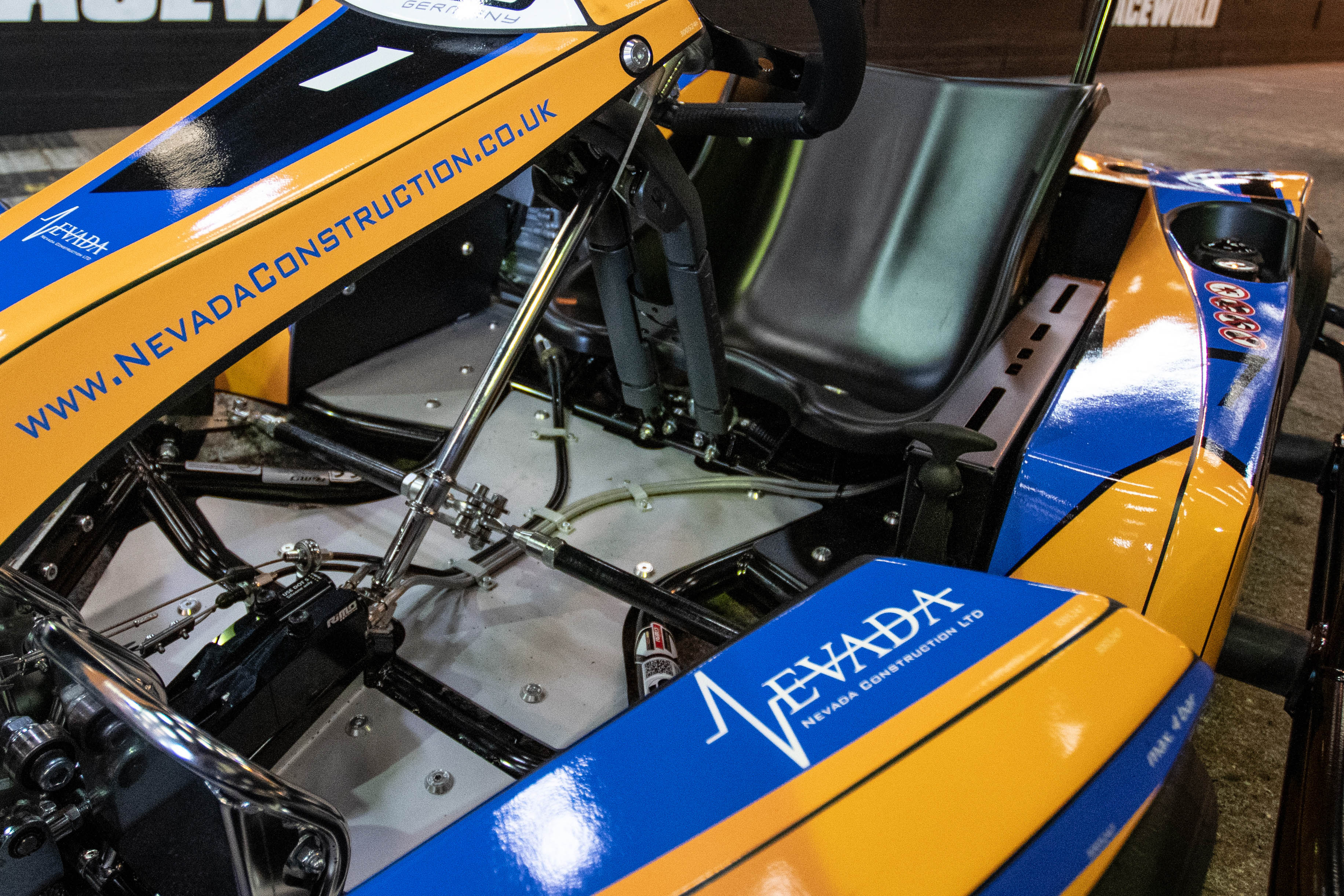 Weight compensation system
With our weight compensation system, it is possible to equalise the weight of drivers with a difference of up to 30 kg. This can help achieve a more balanced competition.
This option does not come as standard so if you are interested in using Raceworlds' weight compensation system in your event, speak to our friendly booking team.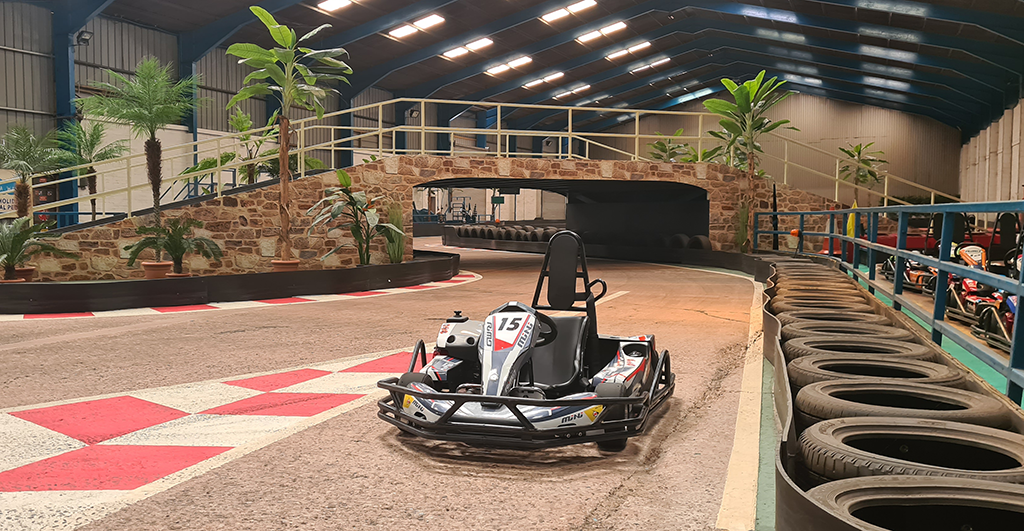 Cadet kart
For any of our guests who do not meet the minimum height requirements but are aged over eleven years old, we have one cadet kart. This karts has a minimum height limit of 140cm (4ft 7inches) in shoes. However, we only have one of these karts, so it is essential that you pre-book this well in advance. For more information, hit the button below to speak to us.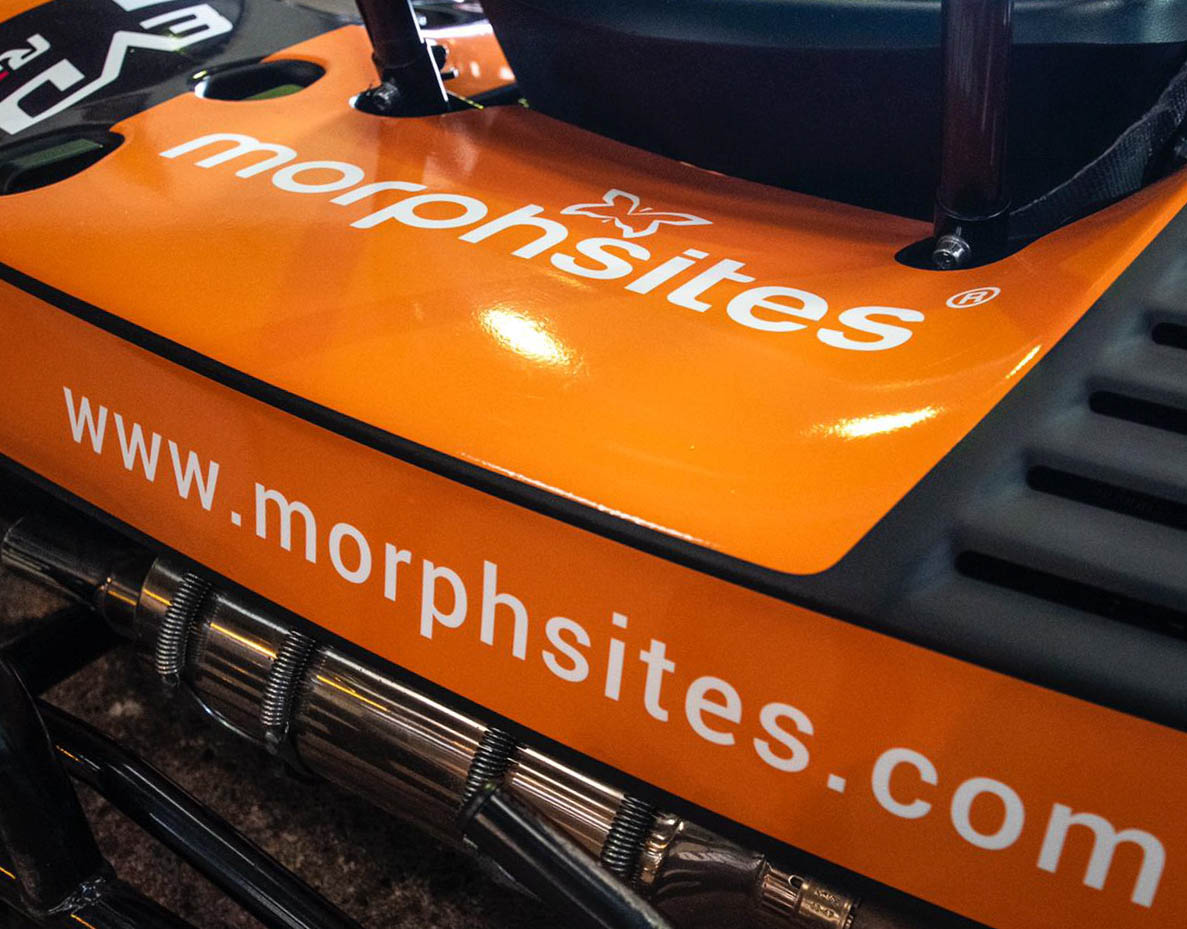 Sponsorship
Each of our karts are individually sponsored by local businesses.
We pride ourselves in helping these companies reach potential customers to achieve growth for their business.
Hit the button or call us on 01395 233 397 to find out how we can put you in pole position for business.
Visited here today, 2nd time we've been and they didn't disappoint! We like to do a karting session whenever we're away, and hence (going away often in our caravan) we've visited a lot all over the country! I have to say, these guys are the most professional I've been too! From the moment you walk in their friendly, helpful and welcoming! Viewing area, facilities, track, karts, and gear are all clean and well maintained! Very comprehensive induction, presented by a really nice guy! We booked the 'open grand prix' which comprised of a 10 minute practice / qualifier and then a 20 lap race t the win! All qualifying times placed you in the appropriate place on the starting grid, then a grand prix style count down with lights!

An amazing experience which my daughter (17) and me (51) can't wait to do again!!

Weldone to all involved, we'll DEFINATLY be back! 🙂
Gareth L - TripAdvisor - April 2022
The whole experience was first class. I booked online but only after a v helpful discussion on what we're best arrangements to make to celebrate my grandsons 11th birthday. We were warmly greeted on our v early arrival, and we soaked up the atmosphere of races going on while we waited. Easy log on formalities, an excellent briefing with the other 14 drivers, and then the initial intro/qualification 10 laps; in turn followed by group feedback prior to the 20 lap race. It was wonderful! Both he and I thoroughly enjoyed it, despite coming 11th and 15th out of 16 drivers. So well organised, and both track and karts were terrific. Still talking about it today.
Rick S - TripAdvisor - July 2022
Had the most amazing time for my sons 12th birthday, the staff where fun, professional and so calm with 5 young boys who where very excited!!! Couldn't fault a single thing, thank you race world!
Emma - Trip Advisor