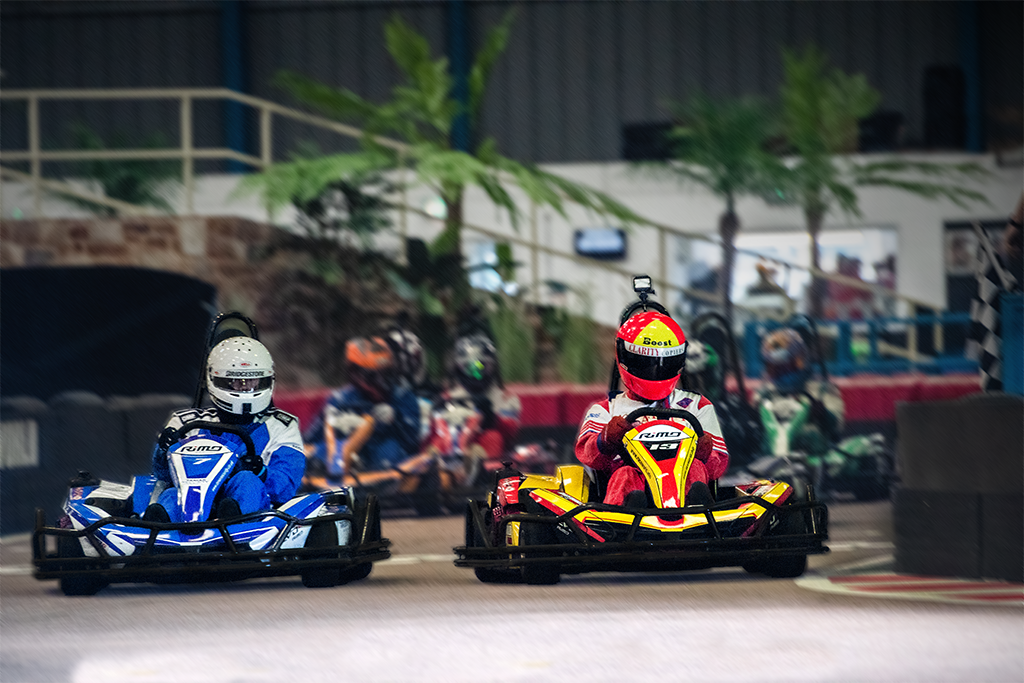 Event information
50% more track time compared to our Grand Prix.
Based around F1 type experience with Practice, Qualifier, and a Sprint Race Final off the grids.
Bringing together two or more small to medium-sized groups to run a full event.
Price
£65 per driver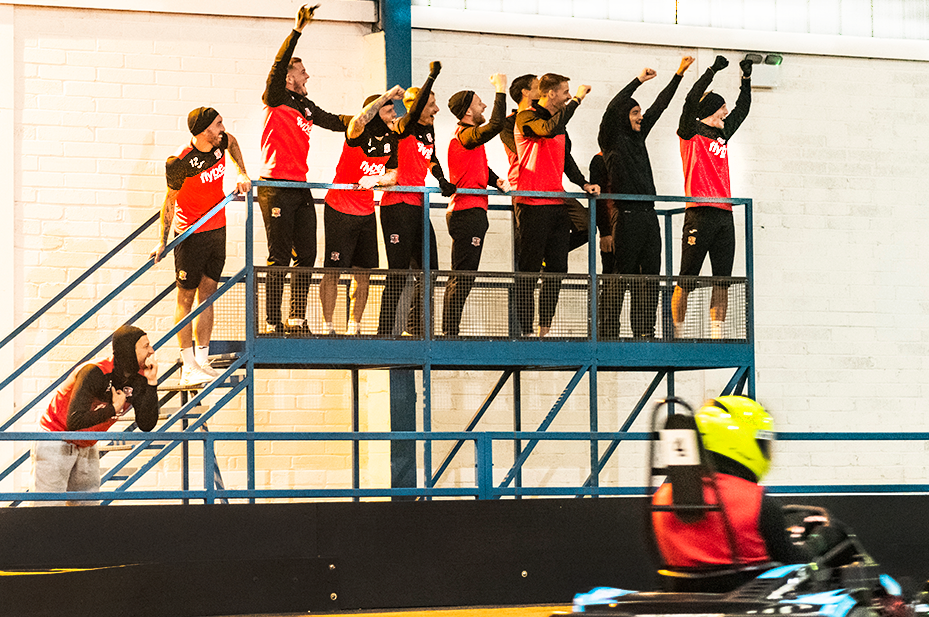 What's included?
Full-face helmet
10 minute practice
10 minute qualifying
20 lap final for all drivers
Top 3 drivers receive medals and the winner a bottle of bubbly to spray
*Helmets are sanitised after each use with 70% alcohol solution and kept out of circulation for a minimum of 3 days (72 hours)
When?
Open events are available 7 days a week from 8am to 11pm
Hit the button to get in contact with us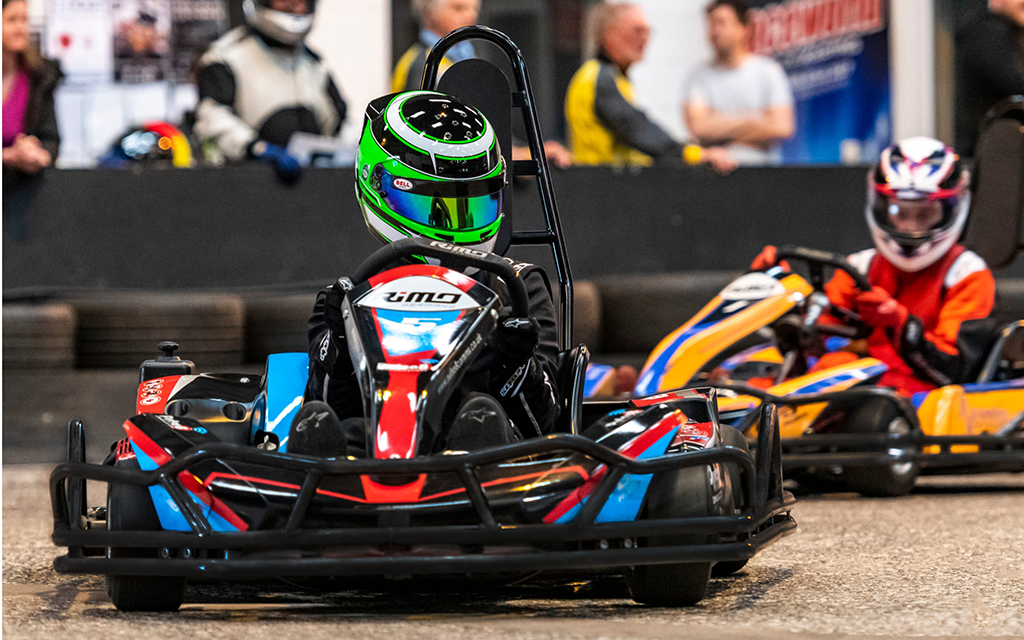 What's required?
Raceworld is suitable for drivers over the age of eleven and with a minimum height of 155cm (5ft 1 inch). For drivers who do not meet these requirements we operate one cadet kart (Minimum age 11 and 140cm minimum height) and one twin seater kart (Minimum age 7 and is dual control and driven by an instructor).
The minimum requirements are not a guarantee you can drive, as all drivers must be able to reach the pedals safely and be physically able to turn the steering. Please contact our friendly booking team via email: bookings@raceworld.info or Call 01395233397
We recommend drivers wear soft shoes - Trainers are ideal
Open-toed footwear and high heels are NOT ALLOWED!!
Helmets are provided in a variety of sizes. Drivers who bring their own helmets should be aware that we only accept full-face helmets with visors or goggles.
Spectators are welcome at no extra charge
Balaclavas
Balaclavas must be worn by all drivers using our helmets. You can provide your own or they are available from reception for:
Standard - £3
Raceworld Branded Souvenir - £5
Excellent - well run and extremely professional. We had a cracking day out together and having not karted for years finished middle of a 12 car pack.

We also knocked a couple of seconds off each lap time having had some coaching from the team.

Thanks guys.
DH1 - Trip Advisor - Aug 2021
Just raced a super Prix 30 and it was a good race I finished in 2 place it was a hard race especially because it was my first time doing a super Prix I will be back soon.
603queens - Trip Advisor - Aug 2021
9 boys took part in the switch Prix today. Had a fantastic time, staff were helpful, encouraging and they all had a great time. We will be back for more!! Definitely recommend.
Ali de la Rue - Trip Advisor -Aug 2021