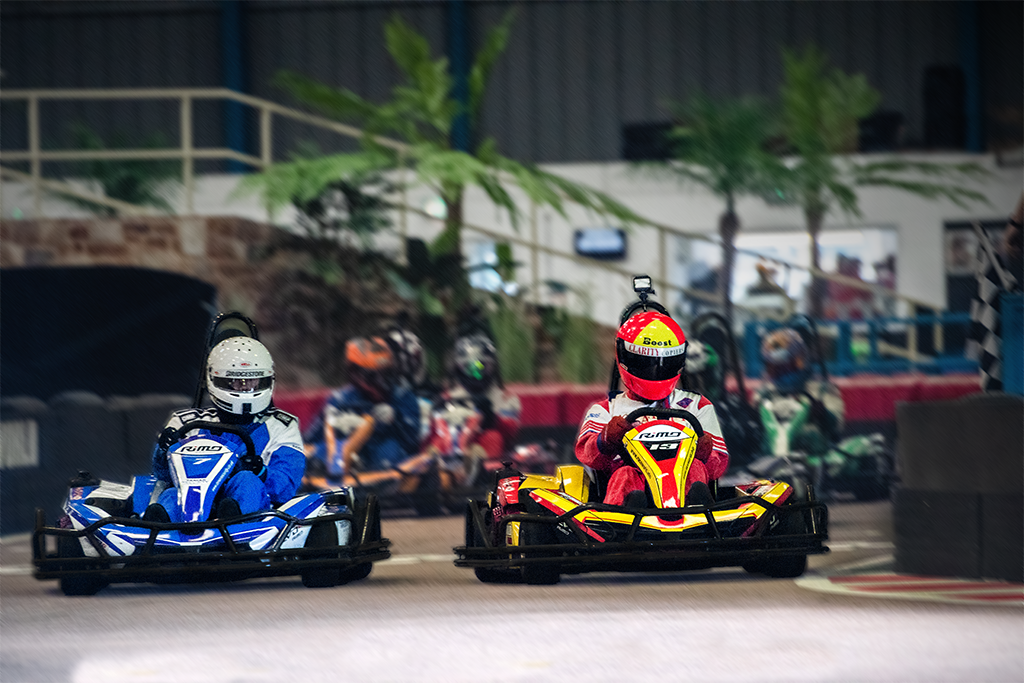 Event information
Based around F1 type experience with Practice, Qualifier, and a Sprint Race Final off the grids. 50% more track time compared to our Grand Prix.
Price
£65 per driver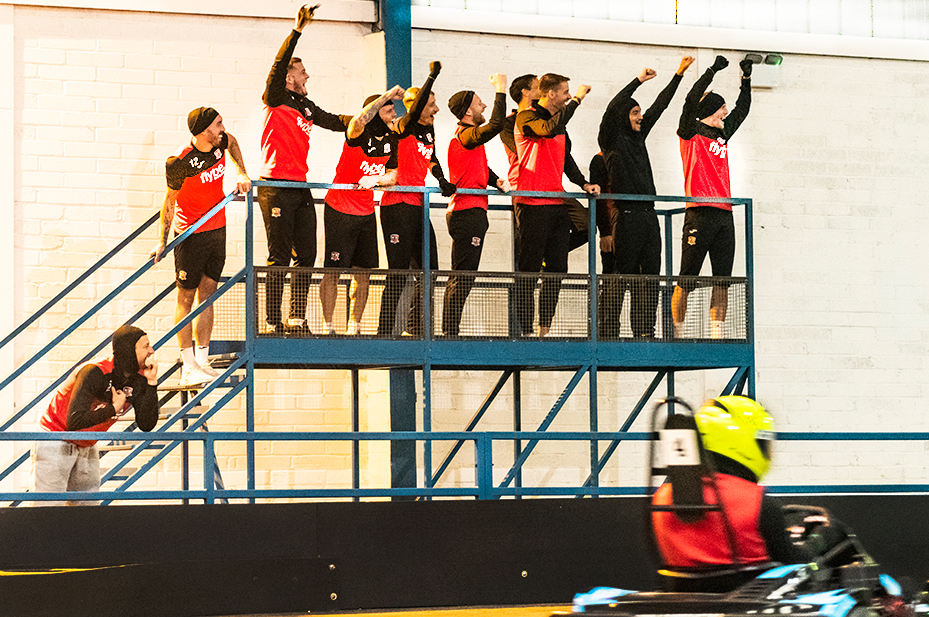 What's Included?
Exclusive use of the track
Full-face helmet
10 minute practice
10 minute qualifying
20 lap final for all drivers
Top 3 drivers receive medals and the winner a bottle of bubbly to spray
Events are available:
Monday to Sunday - 9am to 10pm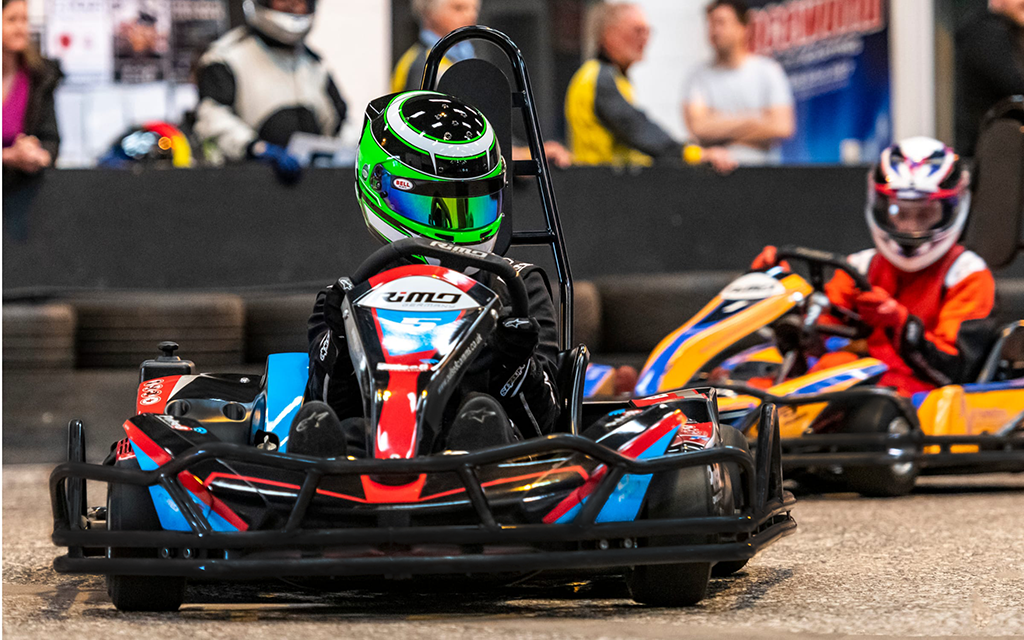 What's required?
Raceworld is suitable for drivers over the age of eleven and with a minimum height of 155cm (5ft 1 inch). For drivers who do not meet these requirements we operate one cadet kart (Minimum age 11 and 140cm minimum height) and one twin seater kart (Minimum age 7 and is dual control and driven by an instructor).
The minimum requirements are not a guarantee you can drive, as all drivers must be able to reach the pedals safely and be physically able to turn the steering. Please contact our friendly booking team via email: bookings@raceworld.info or Call 01395233397
We recommend drivers wear soft shoes - Trainers are ideal
Open-toed footwear and high heels are NOT ALLOWED!!
Helmets are provided in a variety of sizes. Drivers who bring their own helmets should be aware that we only accept full-face helmets with visors or goggles.
Spectators are welcome at no extra charge
Balaclavas
Balaclavas must be worn by all drivers using our helmets. You can provide your own or they are available from reception for:
Standard - £3
Raceworld Branded Souvenir - £5
The balaclavas supplied by Raceworld are re-usable so bring them along with you next time you race.
Recent reviews
Let's be very clear, I have been karting several times before in various locations, but this was BY FAR the best karting I have done. The track is good, but it is the staff and the attention that made it such a good event. After the standard safety briefing we had 10mins warm up on track, after which the staff talked to us individually and as a group about where we could improve our laps, having watched us in the warm up and recorded our lap times. Then came qualifying followed by another debrief, a review of times showing how much we had all improved after the previous advice, and then some pre-race overtaking advice. The race flew by and was fantastic fun, with the staff watching, encouraging and giving help where able throughout. We even finished with a medal presentation and champagne spray! Couldn't have been improved, thanks chaps.
withanay - Tripadvisor
I have been go-karting several times but this is definitely the best place I have been to. The track was challenging and well-designed with the option to go the opposite way. What topped it all off was the staff interaction, everyone was really friendly and a special shoutout to the owner who joined in on our banter and was a pleasure to get to know.
charan21m - Trip Advisor
I had a fantastic time with my work colleagues. We did the Gran Prix option and i felt the podium and bottle of fizzy at the end where a great addition to the already fun time we had on the track. The staff were fantastic, really helpful, really clear and even joined in with the banter and jokes. I would 100% recommend Raceworld to anyone and we are already planning our next visit. Thank you to Bez and the team!
Phill Will - Trip Advisor