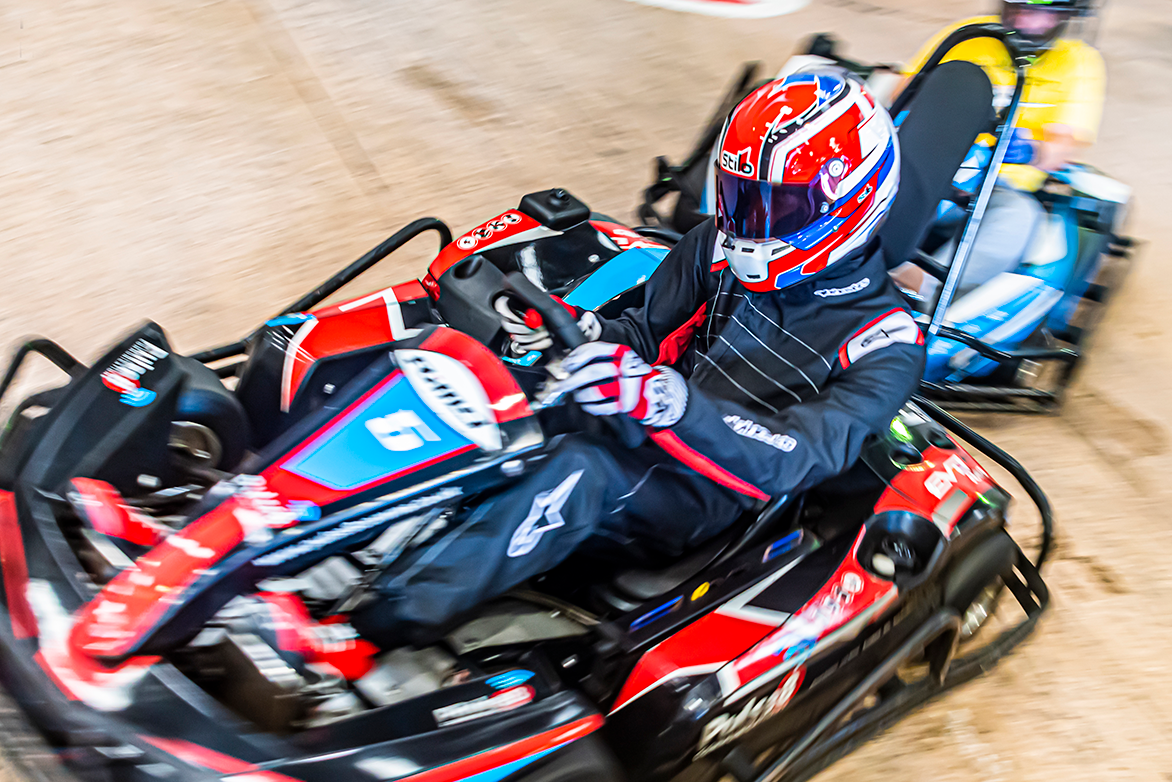 Event Information
Straight into a 10 minute Qualifying and then a 20 or 30 lap Sprint race from the grids!
Price
£45 per driver - Sprint 20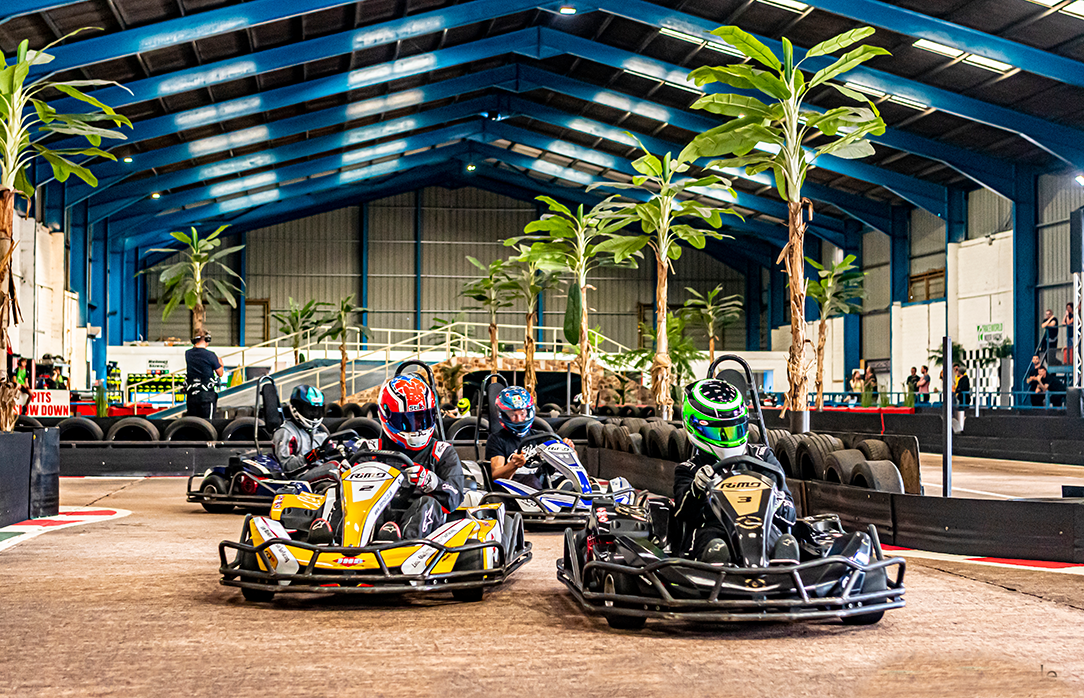 What's Included?
Exclusive use of the track
Full-face helmet
10 minute qualifying
20 lap final for all drivers
Top 3 drivers receive medals and the winner a bottle of bubbly to spray
Events are available:
Monday to Sunday - 9am to 10pm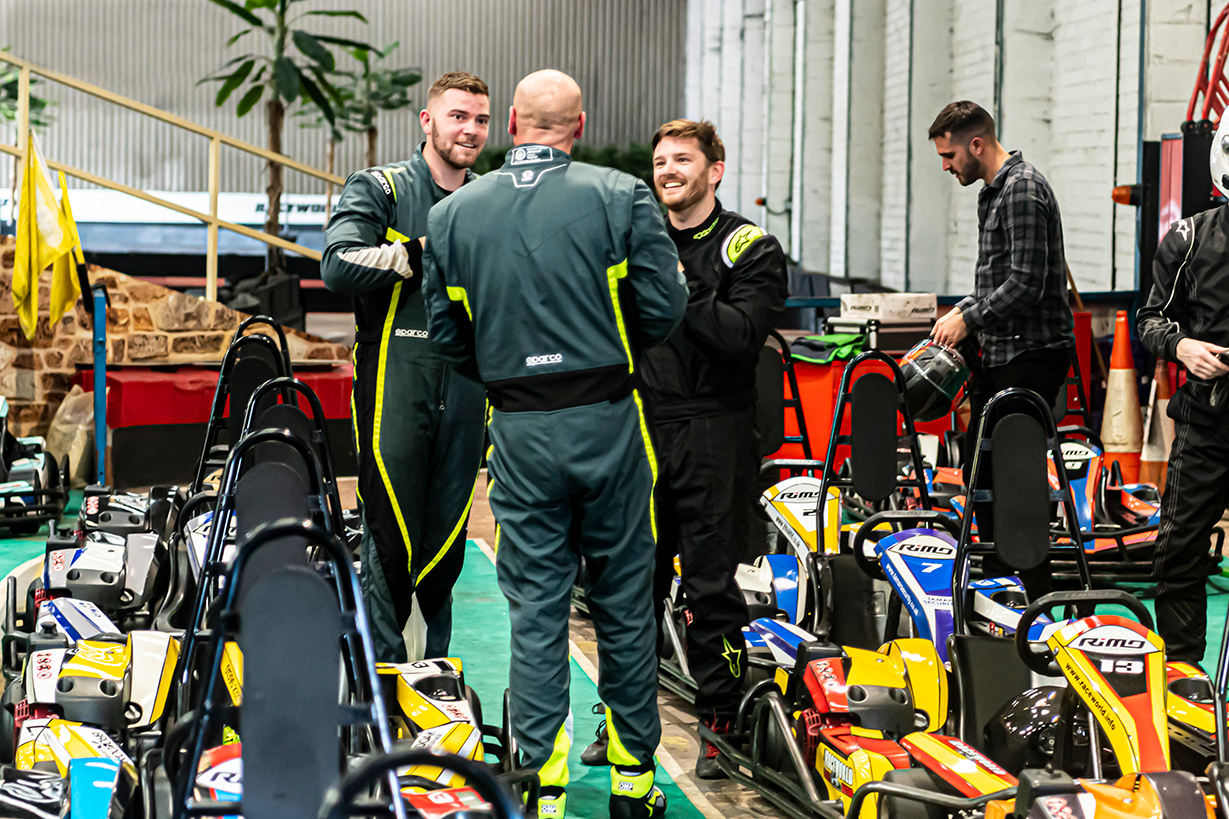 What's required?
The physical design and size of karts operated by Raceworld Ltd may be a limiting factor for certain drivers.
Drivers should be a minimum of 12 years of age and over 5ft 1 inches (1.55cm) tall. This is not a guarantee that drivers can participate, all drivers must be able to reach the pedals and be physically able to drive the karts safely.
We recommend drivers wear soft shoes. Trainers are ideal, open toe footwear and high heels are NOT ALLOWED!!
Helmets are provided, in a variety of sizes. Drivers who bring their own helmets should be aware that we only accept full face helmets with visor or goggles.
Spectators are welcome at no extra charge
Balaclavas
Balaclavas must be worn by all drivers using our helmets. you can provide your own or they are available from reception for:
Standard - £3
Raceworld Branded Souvenir £5
Recent reviews
Fantastic
Race world staff were fantastic from the start to finish of our session Mike expertly gave the safety breifing explained all the does and don'ts best practice and intructions on how to gain the best race lines and performance from the Karts we all had a great time from practise to race.
William J - TripAdvisor - Nov 2021
love the racing
Such amazing dedicated staff and my son and his friends love the racing. The briefing after each session was informative and the staff funny . The venue itself is clean and well layed out with a viewing platform, plenty of seating and a race board
Michelle Humphries - Google Plus - Oct 2021
Staff were brilliant
Staff were brilliant. The track could do with a bit of tlc on big right hand after long straight. Karts are powerful and grippy. Great set up fro grand Prix session for my stag weekend. Will defo be back and 20% off our next sesh 👍
John Jags Jagger - Google - Jan 2022