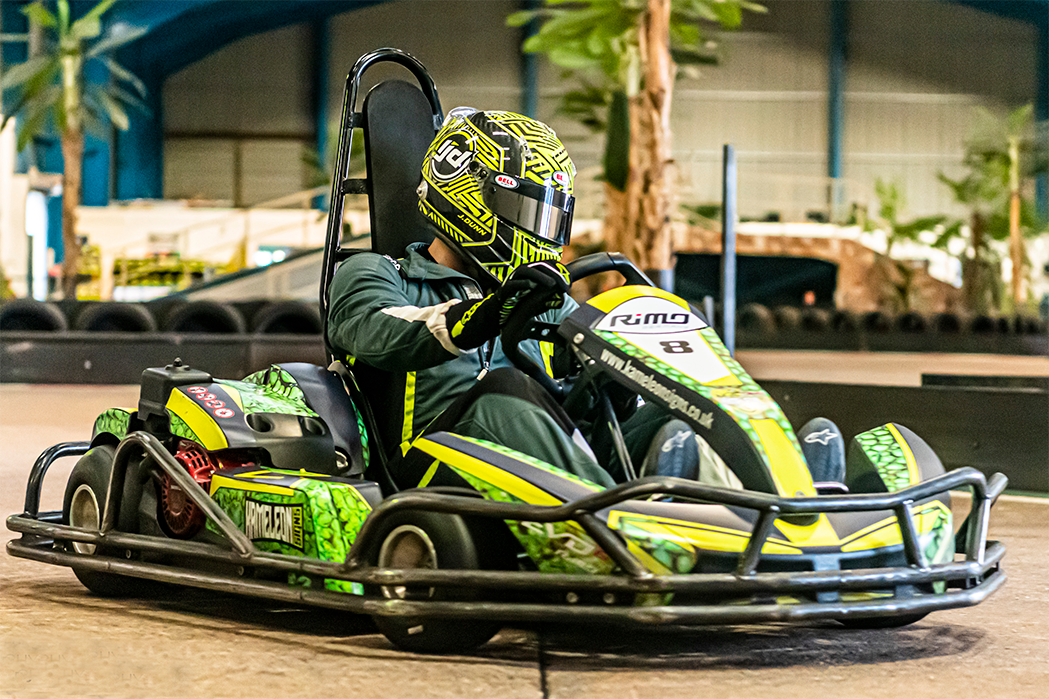 Event Information
Our biggest open competition that individuals and small to medium-sized groups can join.
Consisting of three sessions: Practice, a qualifier and a sprint race final from the grids. Suitable for novice drivers through to more experienced racers.
50% more track time than the Super Prix
15-minute practice
Debrief and driver training before the qualifying
15-minute qualifying
Debrief and driver training before the race
30-lap sprint race
Podium presentation
The top 3 drivers receive medals
The winner gets a bottle of non-alcoholic 'bubbly' to spray
Price
£85.00 per driver
£70.00 per driver - Monday to Thursday from 12pm to 5pm (Excluding December, School & Bank Holidays)
Events are available:
Monday to Sunday - 9am to 10pm
Click to see out circuit diary
Booking
We do not offer online booking. We prefer to talk to our guests to ensure they book the right event and receive the best deal.
Click one of the buttons below to either send a booking enquiry or call our booking team.