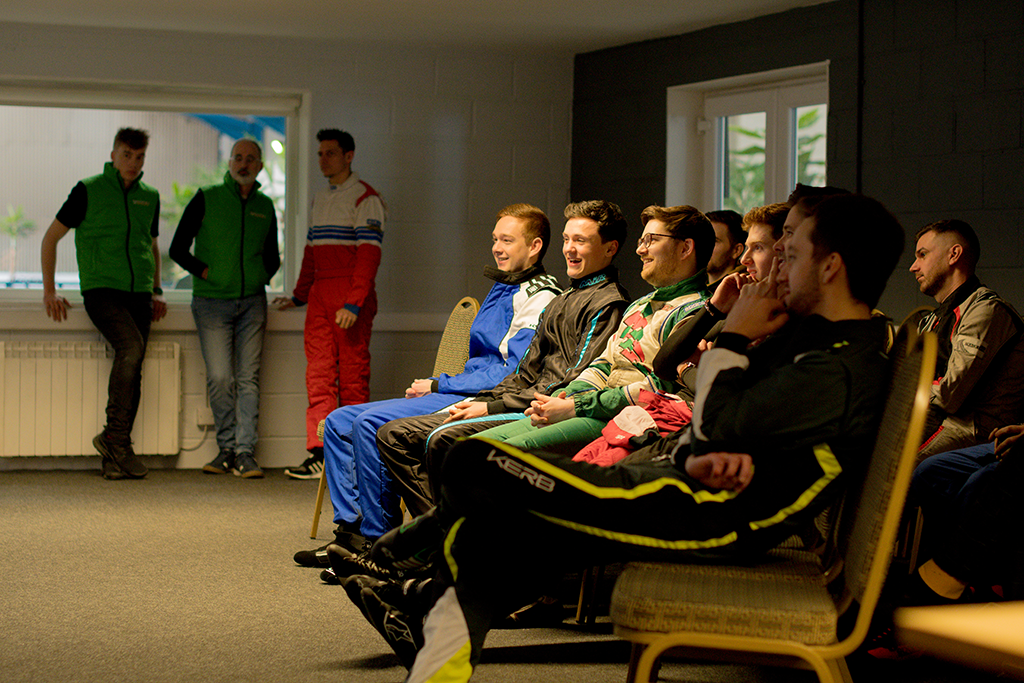 Event Information
7-64 drivers for exclusive use (10+ Saturdays)
Consisting of three sessions: Practice, a qualifier and a sprint race final from the grids. Suitable for novice drivers through to more experienced racers.
10-minute practice
Debrief and driver training before the qualifying
5-minute qualifying
Debrief and driver training before the race
10-lap sprint race
Podium presentation
The top 3 drivers receive medals
The winner gets a bottle of non-alcoholic 'bubbly' to spray
Price
£59.50 per driver
£50.00 per driver - Monday to Thursday from 12pm to 5pm (Excluding December, School & Bank Holidays)
Events are available:
Monday to Sunday - 9am to 10pm
Click to see out circuit diary
Booking
We do not offer online booking. We prefer to talk to our guests to ensure they book the right event and receive the best deal.
Click one of the buttons below to either send a booking enquiry or call our booking team.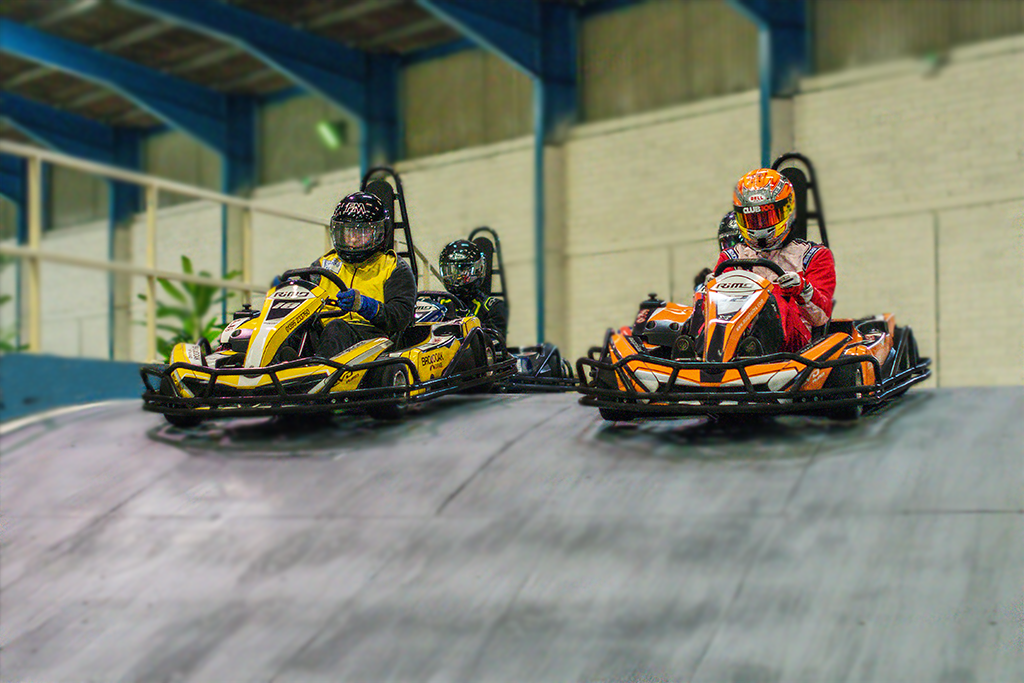 What's required?
Raceworld is suitable for drivers over the age of eleven and with a minimum height of 155cm (5ft 1 inch). For drivers who do not meet these requirements we operate one cadet kart (Minimum age 11 and 140cm minimum height).
The minimum requirements are not a guarantee you can drive, as all drivers must be able to reach the pedals safely and be physically able to turn the steering. Please contact our friendly booking team via email: bookings@raceworld.info or Call 01395233397
We recommend drivers wear soft shoes - Trainers are ideal
Open-toed footwear and high heels are NOT ALLOWED!!
Helmets are provided in a variety of sizes. Drivers who bring their own helmets should be aware that we only accept full-face helmets with visors or goggles.
Spectators are welcome at no extra charge
Balaclavas
Balaclavas must be worn by all drivers using our helmets. You can provide your own or they are available from reception for:
Standard - £3
Raceworld Branded Souvenir - £5
Recent reviews
Definitely Recommend
Well organised event, really enjoyed our karting experience. Would definitely recommend
Justin Godfrey - Google - Sept 2021
Great Setup
The whole family had a fab afternoon with adults, teens, and tweens involved. It was a great set up with friendly staff and the tuition between stages was brilliant! The karts were quick and the size of the track meant it was challenging but great fun.

When one of our younger members got a bit spooked, a member of staff took them in a twin kart for the rest of the event, meaning everyone got to enjoy the session and they weren't put off going again!

Can't rate it highly enough and if you like karting, you will love this place!!
Nicola Hall - Google - Sept 2021
best place to go karting in devon
Raceworld is the best place to go in Devon if you like gokarting I give it 10 out of 10
Toby Lamacraft - Google - Sept 2021