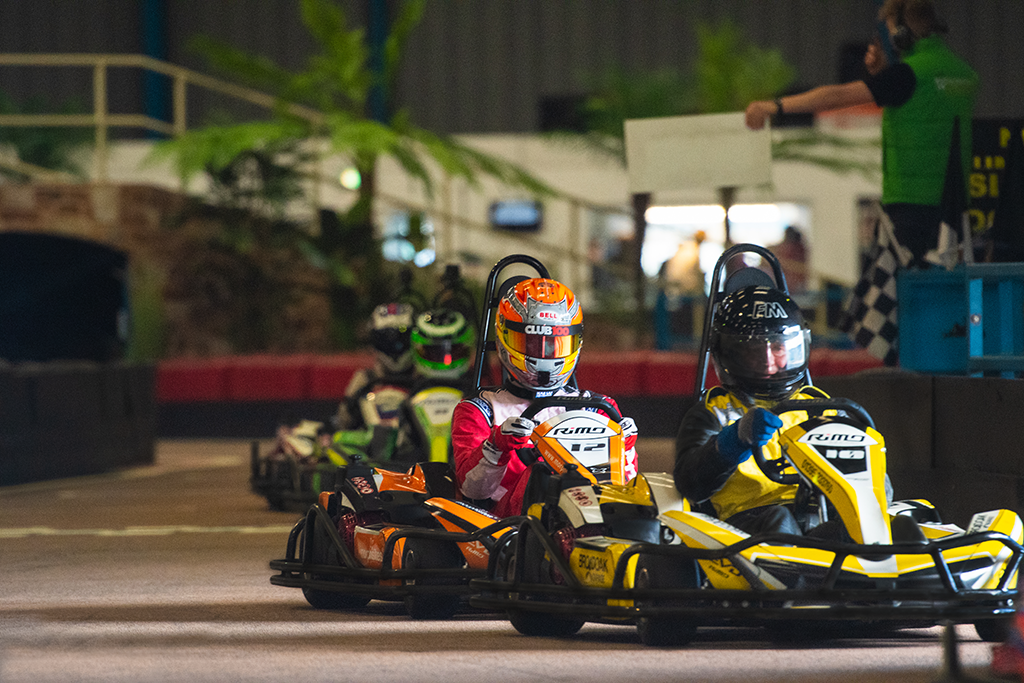 Event Information
An exciting open race which is all about team strategy and pit stops.
1-6 drivers per team
Each team must decide when to organise their pitstops to change drivers and each driver must post a qualifying time and race a minimum of two times.
Bringing together two or more small to medium-sized groups to run a full event.
How much?
| | |
| --- | --- |
| | Price per team |
| Enduro 60 | £150 |
| Enduro 90 | £180 |
| Enduro 120 | £210 |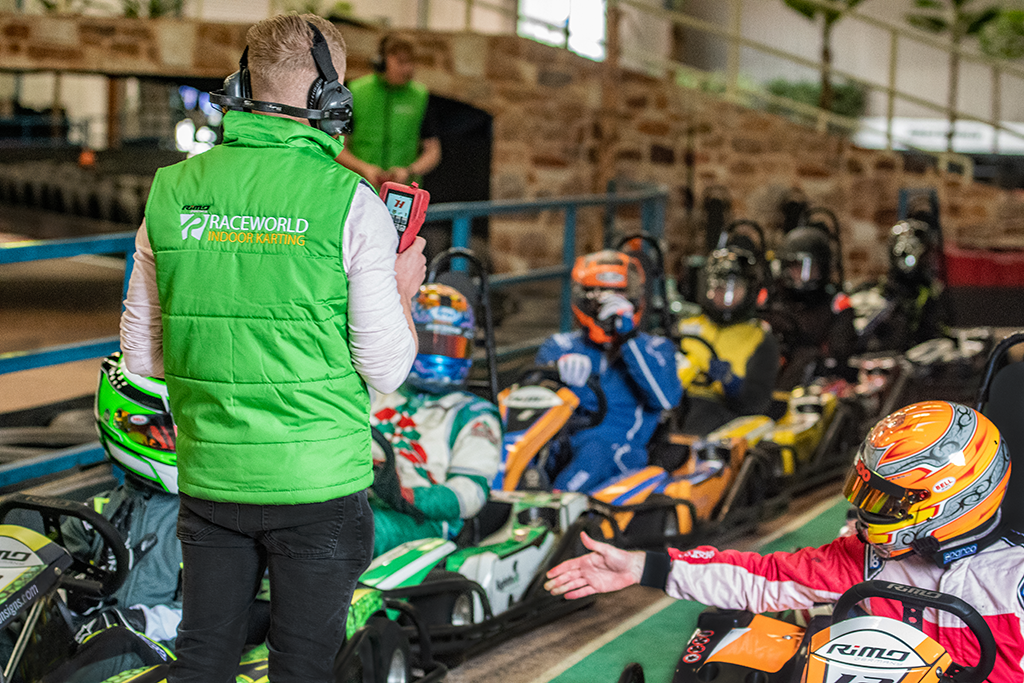 What's Included?
Full-face helmet
Practice session
60/90/120 minute Le Mans style sprint race
Top 3 teams receive medals
When?
We can book an open event at any time but we do require a minimum number to run an event.
Hit the button to get in contact with us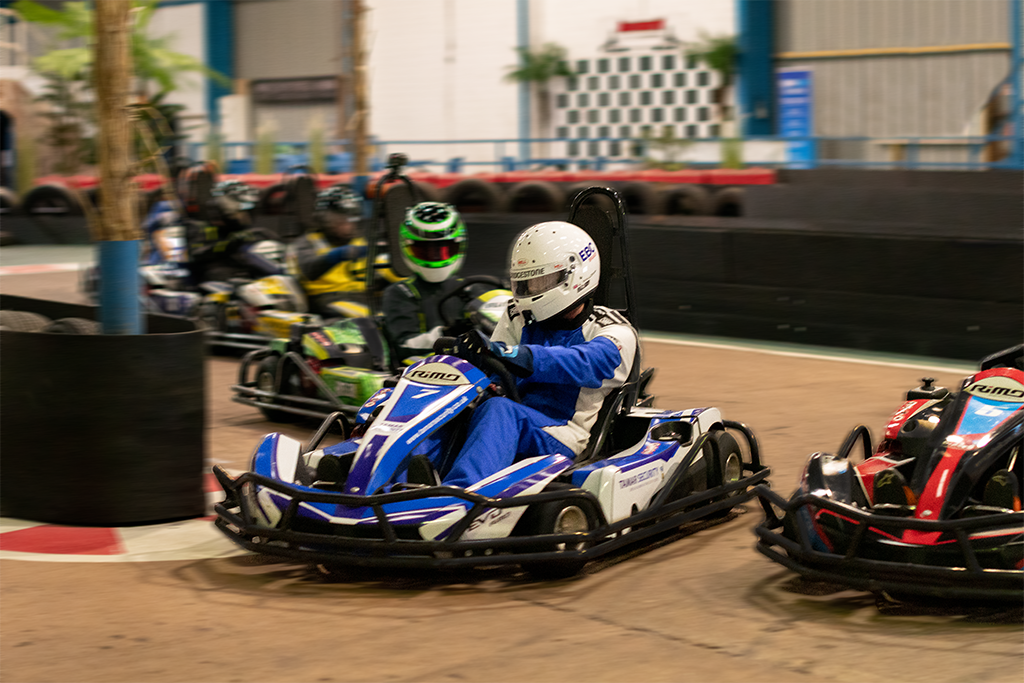 What's required?
Raceworld is suitable for drivers over the age of eleven and with a minimum height of 155cm (5ft 1 inch). For drivers who do not meet these requirements we operate one cadet kart (Minimum age 11 and 140cm minimum height) and one twin seater kart (Minimum age 7 and is dual control and driven by an instructor).
The minimum requirements are not a guarantee you can drive, as all drivers must be able to reach the pedals safely and be physically able to turn the steering. Please contact our friendly booking team via email: bookings@raceworld.info or Call 01395233397
We recommend drivers wear soft shoes - Trainers are ideal
Open-toed footwear and high heels are NOT ALLOWED!!
Helmets are provided in a variety of sizes. Drivers who bring their own helmets should be aware that we only accept full-face helmets with visors or goggles.
Spectators are welcome at no extra charge
Balaclavas
Balaclavas must be worn by all drivers using our helmets. You can provide your own or they are available from reception for:
Standard - £3
Raceworld Branded Souvenir - £5
The balaclavas supplied by Raceworld are re-usable so bring them along with you next time you race.
The staff were great
Brilliant night! Went for a work do and it was brilliant! There were 14 racers split into two teams. The staff were great and the whole set up is really good.
Zac Chandler - Google Plus
OMG im definitely going again
Went there today to see what it was like and omg im definitely going again. was only meant to go for one session but instead because of how good it was i did three. the staff themselves were great, warm welcome help you with kit and even some pointers on how to get the best of you session(s). lastly id 100% recommend this place to anyone!!!
Nedster - Google Plus
Booooooooooooom
Truly a fabulous place to have epic fun with a great team making for a brilliant practice, qualifier and race... Booooooooooooom
Jonathan Brain - Google Plus