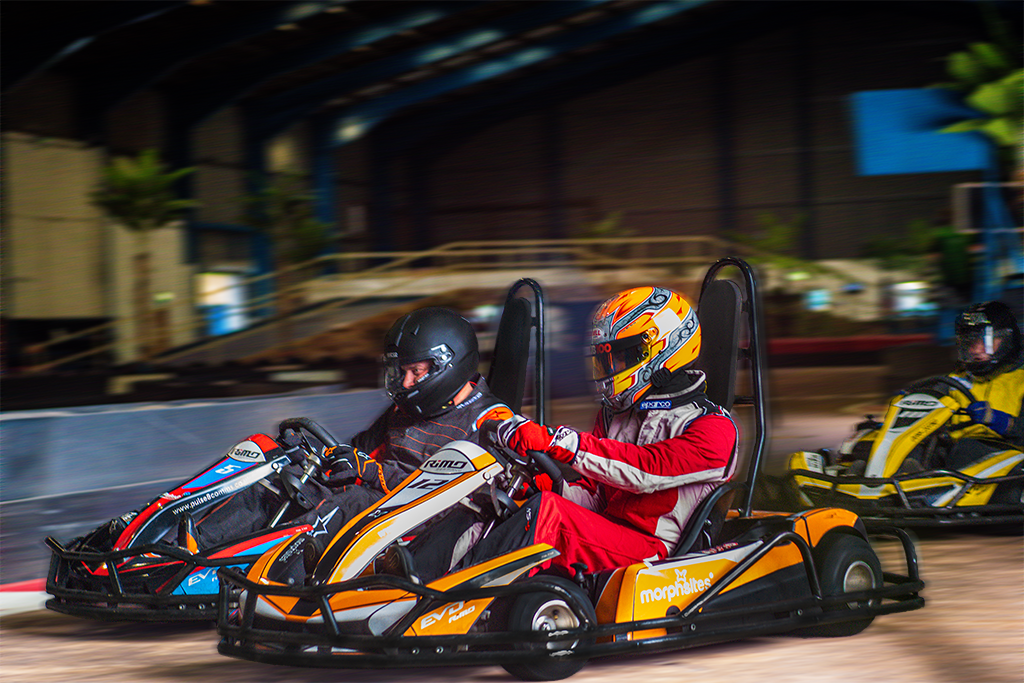 Straight into Qualifying and then a sprint race from the grids!
Price
£45 per driver - Monday to Friday
£50 per driver - Weekends/B.Holidays/School holidays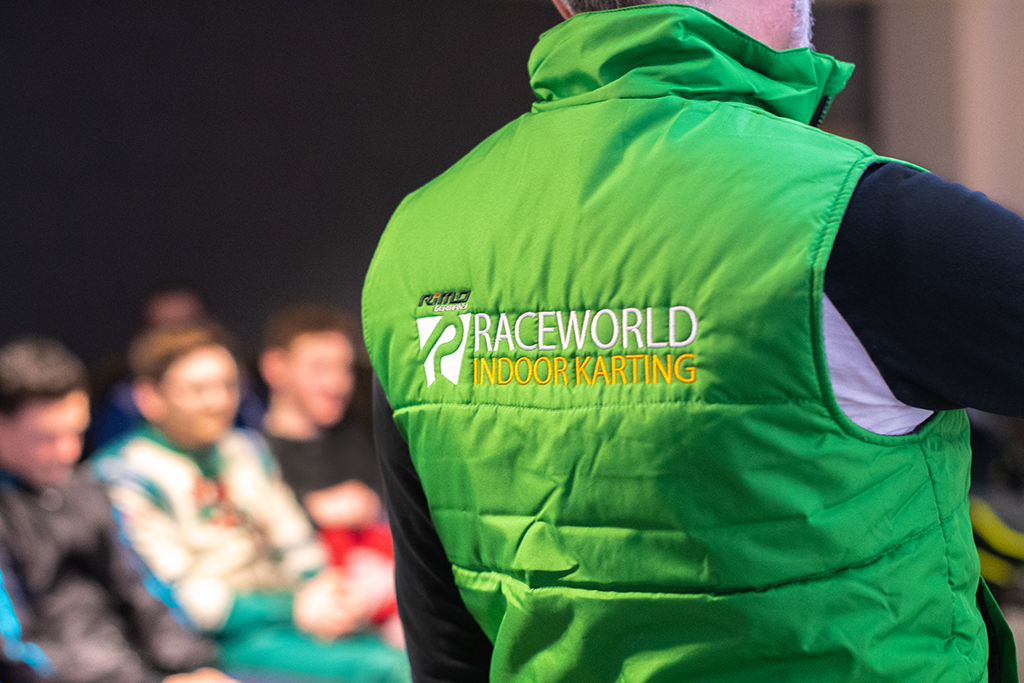 Open event (Racing against others)
Full-face helmet
10 minute qualifying
30 lap final for all drivers
Top 3 drivers receive medals and the winner a bottle of bubbly to spray
Events are available:
Monday to Sunday - 9am to 10pm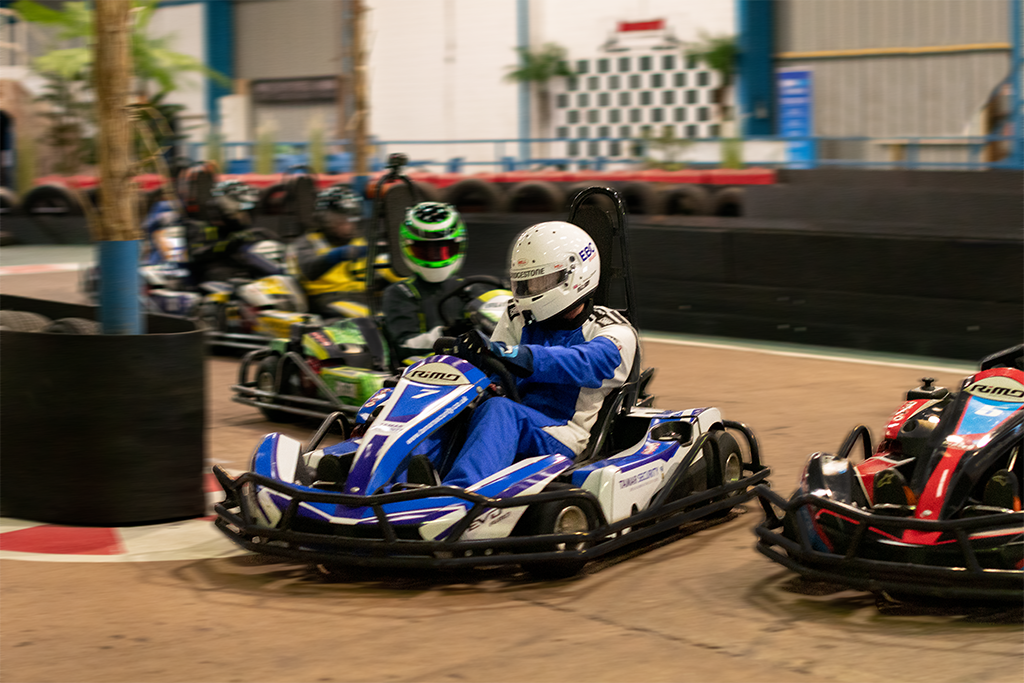 Drivers should be a minimum of 5ft 1 inches (1.55cm). This is not a guarantee drivers can participate. All drivers must be able to reach the pedals and physically able to drive the karts safely.
We recommend drivers wear soft shoes - Trainers are ideal
Open-toed footwear and high heels are NOT ALLOWED!!
Helmets are provided in a variety of sizes. Drivers who bring their own helmets should be aware that we only accept full-face helmets with visors or goggles.
Spectators are welcome at no extra charge
Balaclavas
Balaclavas must be worn by all drivers using our helmets. You can provide your own or they are available from reception for:
Standard - £3
Raceworld Branded Souvenir - £5
The balaclavas supplied by Raceworld are re-usable so bring them along with you next time you race.